Knowing your rear suspension design and theory will help troubleshoot a problem
There are numerous failure points on the indepent rear suspensions built from the early 1970's up to the mid 1990's. Early style starting with the 114 / 115 chassis and extending through the W107 and 116 chassis was called the trailing arm suspension. Beginning with the 201 chassis and continuing through the 124, 129, 140 and later chassis it was called the multi-link rear suspension.
Problem & Solution
Common among these chassis:
R107
W114
W115
W116
W123
W124
W126
R129
W140
W201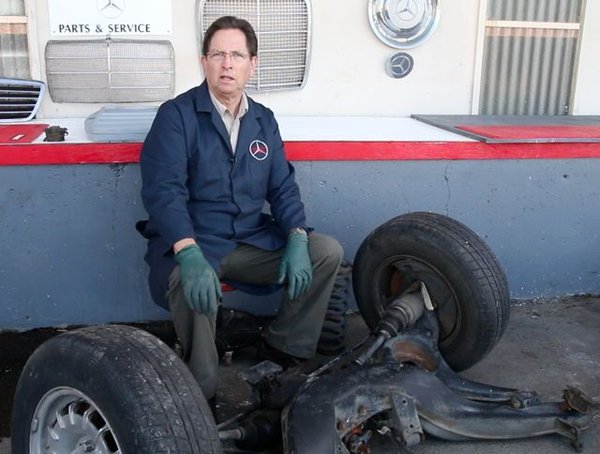 When you are having rear end problems you need to know what you are looking at, what the parts are called and how to spot trouble. Kent has produced an on demand video that covers the design as well as common problems related to noise, sagging, tire wear, and poor tracking. He shows in detail examples of the trailing arm and multi-link rear suspensions out of the car and on the ground. There is no better way to see how they are actually built or what may have to be done to fix the most common problems. See related products for more information on this video and the rear suspension parts we sell.