ONLY fits those models in the description - but make sure your rear end has not been changed.
New Axle seals to seal rear differential housing to rear axles. Please note that these only fit certain models and some are subject to a vin number split. If in doubt look at your current seals and measure the diameter.
Early Models Rear Differential Axle Seals - Set of (2) - Small Diameter 45 x 65 x 11
$22.00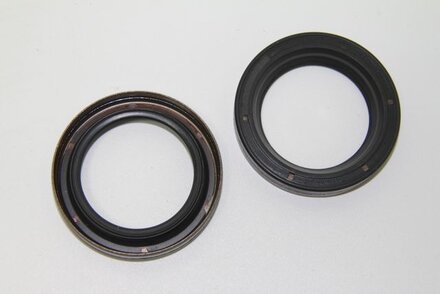 Product Details
All 114 and 115 Chassis sedans and coupes from 1968 to 1976
All 116 Chassis sedans from 1973 to 1980
Early 123 Chassis Sedan 240D up to vin 123.123 163338
Early 123 Chassis Sedan 300D up to vin 123.130 176782
Here is a picture of the seal installed in an early rear end housing.