Early 126 Chassis Gasoline and Diesel models ONLY - up to 1985 ONLY
New subframe mounts will eliminate rear-end wiggle and sway typical on these older chassis. No specific instructions are included but we do offer these tips for successful installation. A small tube of silicone grease and brush applicator are included at no extra charge.
126 Chassis Rear Subframe Mount Kit w/ Instructions
$97.50
Sale
$88.00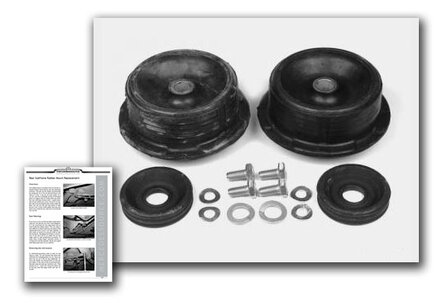 Product Details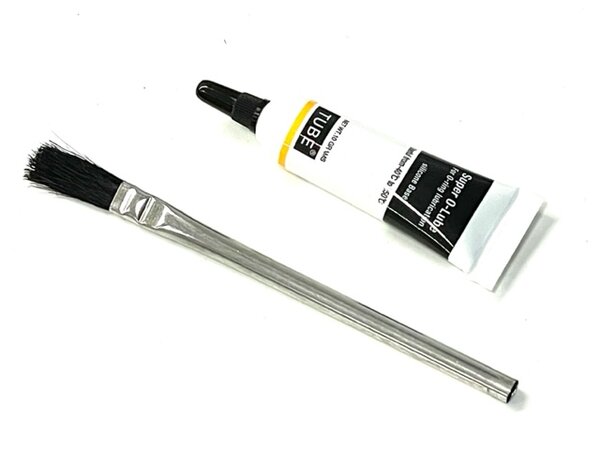 ​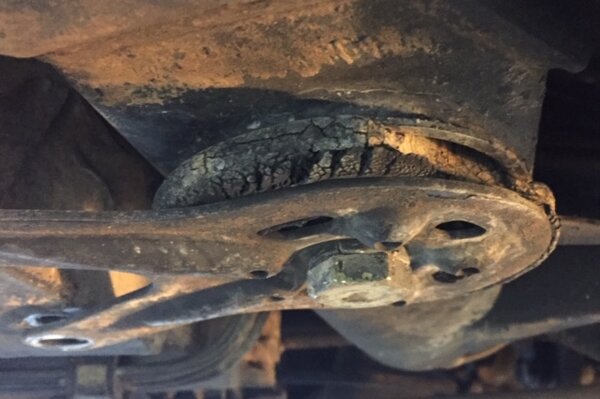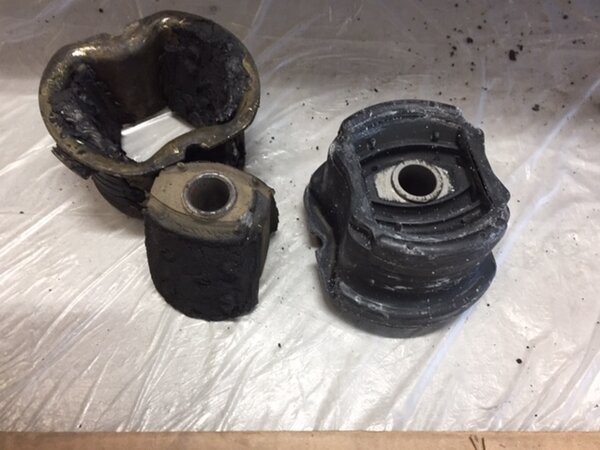 1. Coat the rubber with silicone grease when you install them in the subframe opening. They will go in MUCH easier!
2. To get them to fully seat in the opening you can use a piece of wood and a big C-clamp to "crank them in."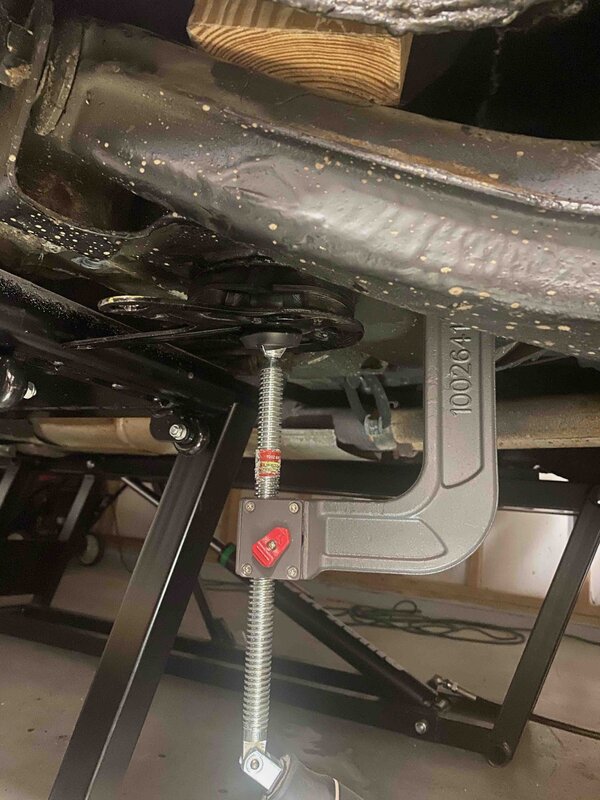 For all early 126 Sedans and Coupes to 1985. Rear Sub frame mounts for all 126 Chassis, from 1981 to 1985 Only. Including 300SD 380SE 380SEC 380SEL 500SEC 500SEL. Illustrated PDF instructions included. Sub-frame. 
Here is a tip.  Apply thin coat of silicone grease for easy of installation.
Location of Sub-Frame mount
___
____________________________________________________________________________
How to view the PDF digital instructions:
Once you complete the purchase of this product you will be able to download the digital instructions immediately when you are logged in and on your personal account page (click on My Account). Any PDFs will show up under My PDF Manuals. You will be allowed three downloads, so please save the file on your machine for backup.
_______________________________________________________________________________
Related Products:
---