Sold Individually. 1981 to 1985 300D 300CD 300TD, and SOME 240D models (Vin Split FROM 163339) WITH U.S. MODEL CAN STYLE AXLES ONLY
We recommend you always replace this seal when removing and replacing your rear axles. You will need two of these if you are working on both axles. Seal fits on either side of the rear differential that uses can style rear axles.  They will fit rear ends with ONLY can-style axles. They will not work if you have bolt-together style axles. If not familiar use our search box to learn the difference. We do not carry seals for the bolt-style axles and will not respond to requests for that type. IMPORTANT: If you choose to not replace these seals when replacing axles you may end up doing the job all over again a few months down the road.
Late W123 Chassis Differential Rear Axle Seal
$24.50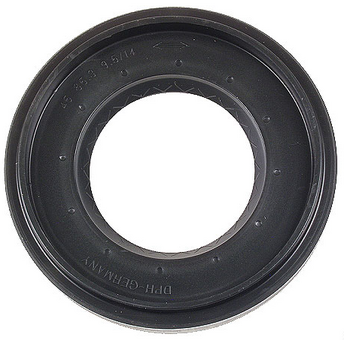 Product Details
PLEASE NOTE: THESE SEALS WILL ONLY FIT LATE 1981 to 1985 300 123 CHASSIS
IF YOU NEED SEALS FOR EARLIER 123 CHASSIS PLEASE EMAIL WITH VIN NUMBER
Seals can be installed using a proper size piece cut from a plastic pipe.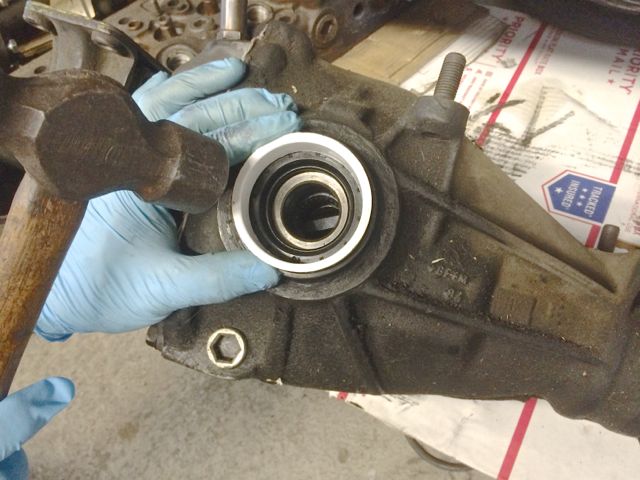 BELOW IS THE BOLT STYLE AXLE - Seals WILL NOT work with they type rear axles.