Comes with complete video step-by-step instructions. This kit can be shipped internationally.
Get rid of that old and ineffective transmission fluid in your older power steering system. It is the number one cause of excessive gear wear in your steering box. This is our partial kit that does not include the fluids so it can be shipped by air mail. Please study the pictures here. This will only work with those models up to 1976 that have the separate black steel fluid reservoir that you see below: Keep in mind on different models it may be located in slightly different locations. 
1961 to 1976 Power Steering Fluid Flushing Kit without Fluid and Filter
$32.00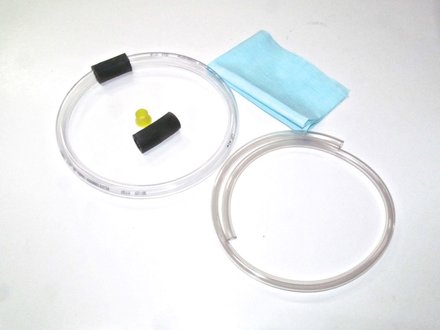 Product Details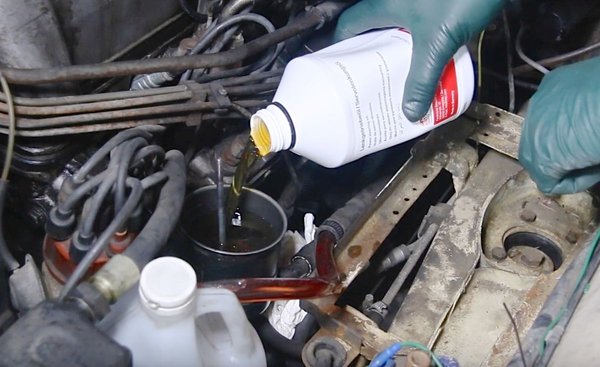 Kit contains the following:
Clean hose and connectors to set up the flushing procedure
1 special lint-free cloth to wipe out the reservoir
30-inch small clear hose to help bleed air out of the steering box if necessary
28-minute long video instructions
Our 3 liters of fluid are not included here, so this kit can be shipped internationally. If you want to purchase the full kit please see related products below: Replacement filters are in very limited supply so they are not included in this kit. If you need a filter then you will need to order separately below. 
Be sure to inspect your low-pressure return hose before ordering this kit. It is not included. If you find your hose has small cracks in it or is wet from leaking you will need to replace it. Order one or more hose lengths separately below:
Related Products:
---