This covers the three o-rings in the upper motor housing. See other video for instructions on resealing the lower pump section.
This 28 minute on demand video manual will take you through the step-by-step procedure for taking the upper (motor section) of a short MFI fuel pump apart and replacing three o-rings that are prone to hardening and leaking fuel. The upper section is not as prone to leaking as the lower section, but if you are going to open up one of these pumps, Kent recommends you replace ALL six seals. If you purchase the reseal kit both videos are included free. See related products below:
1963 to 1973 Short MFI Electrical Fuel Pump UPPER SECTION Resealing Instructions - On Demand Video
$22.99
Get it for Free! This is available as a free add-on item. Review the product details for bundle options.
On Demand Video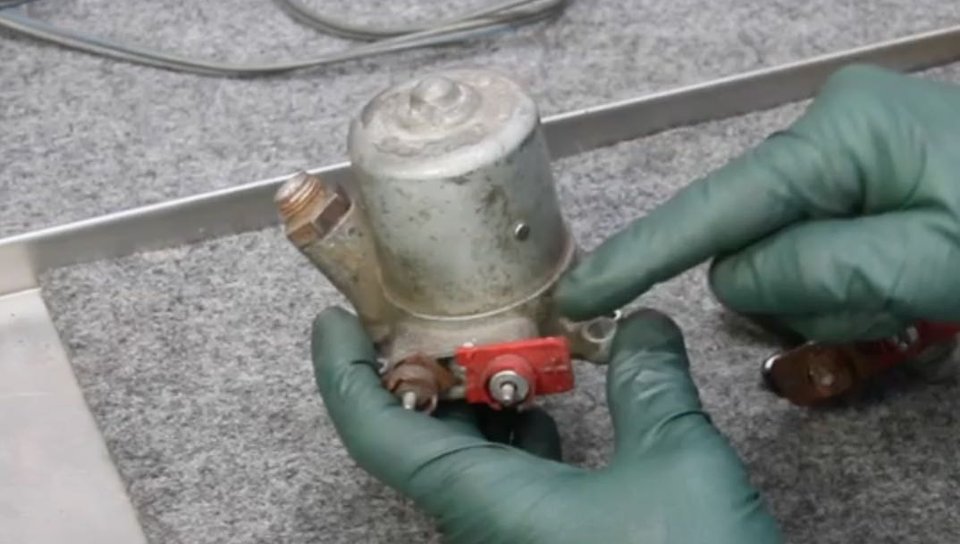 Product Details
Video Preview:
Please look at the picture carefully to make sure you have the same pump shown here. This kit WILL NOT WORK on the longer style pumps of this same era. 
PLEASE NOTE: No information is supplied on repairing the motor or replacing the motor brushes. To gain access to the motor you will have to take the entire pump apart (both upper and lower sections) in order to get to the inner workings of the pump motor. 
---
How to view this on-demand video:
Once you complete the purchase of this video you will be able to view it immediately when you are logged in and on your personal account page (click on My Account). The video(s) will show up under My Video Manuals. The video is NOT downloadable to your computer or mobile device, but you will be able to view it anytime, from anywhere and from any device as long as you have internet access and you are logged in to your account at mercedessource.com.
Important note: This video manual may or may not include all the information you will need to troubleshoot and/or repair your specific problem/s. Please read the full description carefully to determine if this video is applicable to your year and model and contains the information you are looking for. If not, please refer back to our "Solutions Finder" and enter your chassis number and the specific problem you are having to see if we offer a solution.
Related Products:
---