LIMITED TIME FREEBIE INCLUDED!!! GET OUR SAMPLE MIRACLE PAINT KIT FREE WITH PURCHASE - SEE BELOW
UPS GROUND ONLY: This is the best spray can paint Kent has found to detail the semi-gloss black parts on your Benz.  It is not easy to find a good spray can paint!  No spray can paint can match the performance of quality automotive paint mixed and sprayed properly from a spray gun, but as far as spray-can paint, this is the best Kent has found  ( and he has used 100's of different ones over the years).  This kit includes one can of a satin black top coat, one larger can of heavy duty sandable primer, wet or dry sandpaper, Scotch Brite pad, and a tack cloth to remove dust.  Comes with 30-minute detailed instructions. Even if you have not painted car parts before this will guarantee success. See video below for a good before and after.
Black Engine and Chassis Paint Restoration Kit w/ Video Instructions
$39.95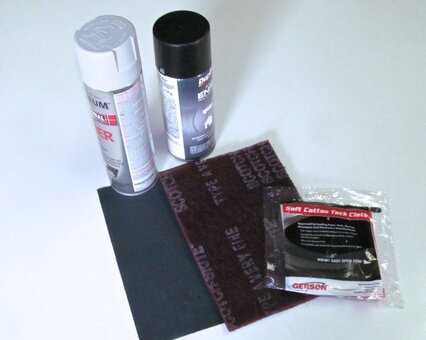 Product Details
This is the type of part you can make look like new again yourself!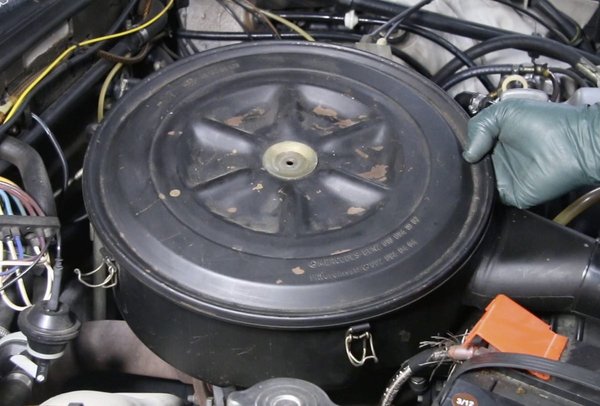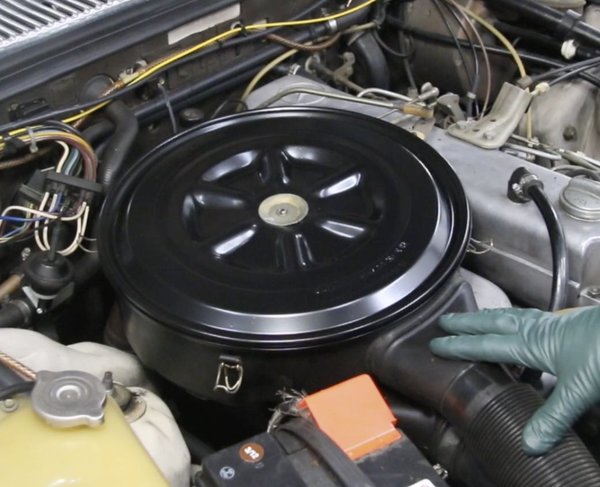 ​
Related Products:
---