Custom made in our shop. Allows you to use our brake bleeder tank to also pressure test the cooling system on most models 1973 to 1995 ( see design of metal cap to confirm )
Have you ever had a hard time finally a very small coolant leak? Do you find yourself adding small amounts of coolant but can not see any leak? Is there a funny smell coming from inside your Benz when you run the heater? Have you just finished replacing some parts in your cooling system and want to test to see if there are any leaks. These are the reasons why you would want to do a cooling system pressure test at home on your own. As seen on Cherry. CLICK HERE to watch the full video series on Kent's R107 rolling restoration. You can also watch a video below as Kent explains more.
Cooling System Leak Detection Radiator Cap Conversion for Brake Bleeder Tank
$36.95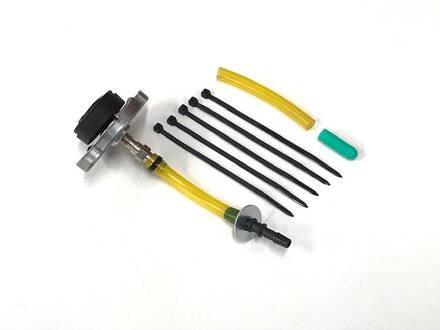 Product Details
The kit contains the following.
Modified adjustable pressure test cap
Tygon hose extensions as shown
5 zip ties to lock the hose to the barbed fittings if necessary
Silicone end plug to keep air and moisture from getting into your pressure tank
Video instructions of attaching this cap to our old style brake bleeder tank
Video instructions on how to use this cap to do a full cooling system pressure test
PRESSURE TANK REQUIRED AND SOLD SEPARATELY - SEE BELOW! With our pressure tank and this cap attachment, performing a system pressure test is something you can do yourself quickly and safely in your own garage.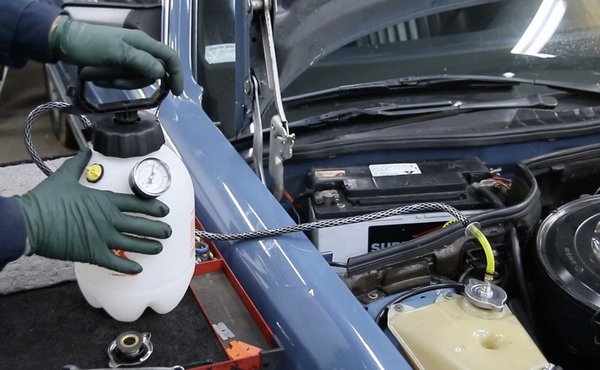 This cap works equally well on both models with radiators (example below) and models with a separate reservoir tank (see above) from the early 1970's up through the mid-1990s with the style of radiator cap you see here.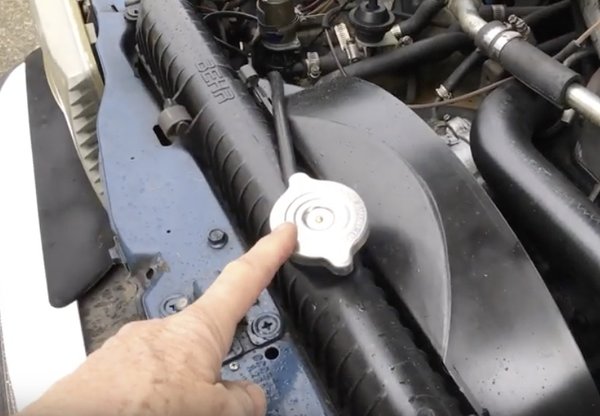 Related Products:
---