Learn the secrets of "power buffing" old paint to bring back the new car shine!
There is nothing better than a good buff and wax to bring out the shine on an old Benz. Particularly if the car has not been waxed in a couple years! The results are directly related to the amount of work you put into it. Of course you have to have stable paint to begin with (no peeling, crazing or cracking). A lot of times the life can be brought back into old paint if you are willing to put in the effort. 
Extreme Detailing Part 3: Exterior Paint Buffing and Waxing for Professional Results - On Demand Video
$10.99
On Demand Video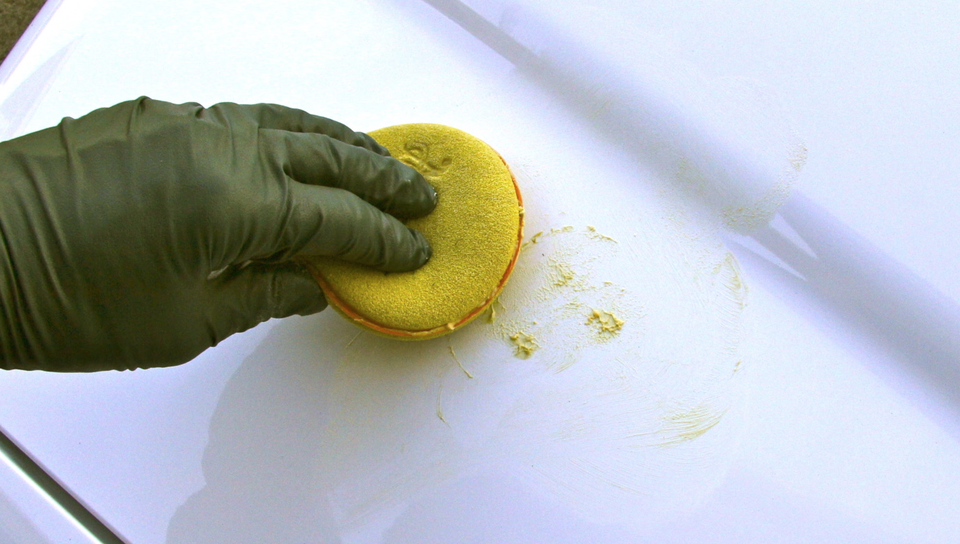 Product Details
In this video seminar Kent uses his own 1990 190E 2.6 to show you how he was able to bring back the original shine on a car who's paint was dull and listless. He briefly discusses the options of doing it by hand or with an inexpensive orbital buffer, but most of this video is about "power" buffing with a high quality electric variable speed polisher. He discusses in detail the products he uses along with the techniques to bring back the new car shine without damaging or cutting through the paint. Once a car is power buffed properly applying the wax or protective sealant is a piece of cake.
Related Repair Details NOT included: Paint touch up and repairing damaged paint is not included in this video. Please check for other videos on this subject by using the solutions finder. 
Chassis/Models Used in Production: 1990 190E
Information applies directly to the Following Chassis/Models: All years and models - particularly those with the old style single stage paint.
Total Run Time: 29:35 Minutes
---
How to view this on-demand video:
Once you complete the purchase of this video you will be able to view it immediately when you are logged in and on your personal account page (click on My Account). The video(s) will show up under My Video Manuals. The video is NOT downloadable to your computer or mobile device, but you will be able to view it anytime, from anywhere and from any device as long as you have internet access and you are logged in to your account at mercedessource.com.
Important note: This video manual may or may not include all the information you will need to troubleshoot and/or repair your specific problem/s. Please read the full description carefully to determine if this video is applicable to your year and model and contains the information you are looking for. If not, please refer back to our "Solutions Finder" and enter your chassis number and the specific problem you are having to see if we offer a solution.
Related Products:
---