Includes 9x11 mm flare nut brake line wrench, thread sealant and PDF instructions
Fits 107 115 116 123 and 126 Chassis. This "must have" kit will help you replace the rubber flexible brake hoses on your older Mercedes from the late 60s up through the late 80s. 108, 109, 114 and 115 chassis 220 230 250 250C 280 280C 240D 300D 1968 to 1976, 107 Chassis 350SL 450SL 450SLC 380SL 560SL 1972 to 1989, 116 chassis 350SE 450SE 450SEL 280SE 280SEL 300SD 1973 to 1980, 123 chassis 1977-1985 Models 230 240D 240TD 280E 280CE 300D 300CD 300TD, 126 chassis 380SE/L 300SD 500SE/L 300SDL 420SE/L 300SE/L 560SE/L 380SEC 560SEC 1981-1991. When these hoses age (over 18 years old) they can raise all kinds of havoc with your brake system - including dragging brakes, spongy brake pedal, car pulling to one side during breaking, and loss of original factory pedal feedback.
Flexible Brake Hose Installation Kit 1968 to 1991
$21.95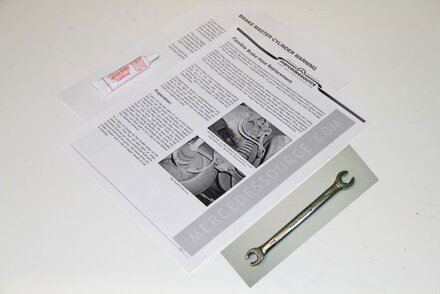 Product Details
Brake hoses should be changed every 15 years and brake fluid every 2 years. To order brake hoses for your car type your chassis number and brake hose in the search box on the right.
The high temp sealant will help prevent fluid leaks at the hose to caliper connection and the complete multi-page illustrated instructions will guide you through replacing the hoses as well as bleeding your brake system. The flare nut wrench will allow you to replace the flexible hoses without damaging the nut on the hard lines.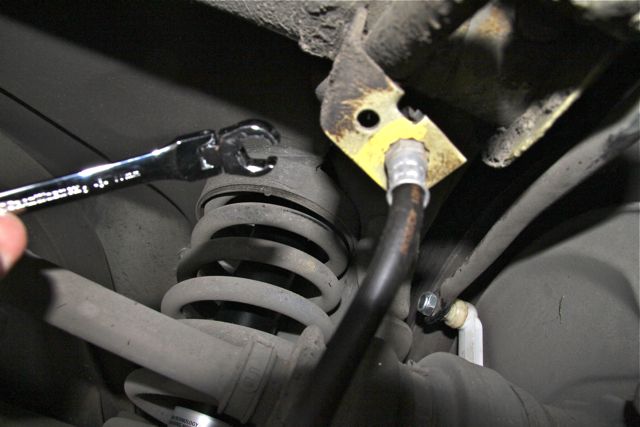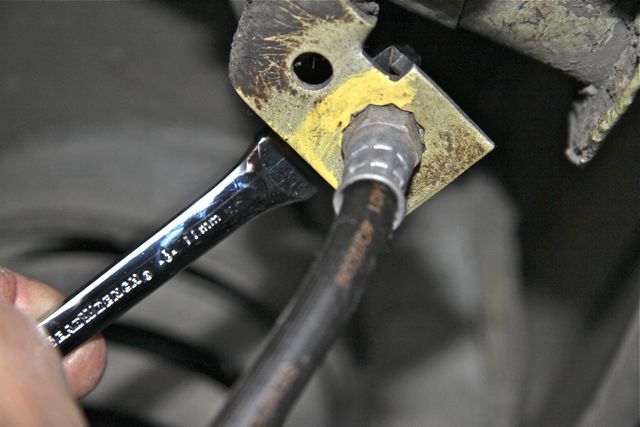 _______________________________________________________________________________
How to view the PDF digital instructions:
Once you complete the purchase of this product you will be able to download the digital instructions immediately when you are logged in and on your personal account page (click on My Account). Any PDFs will show up under My PDF Manuals. You will be allowed three downloads, so please save the file on your machine for backup.
_______________________________________________________________________________
Related Products:
---