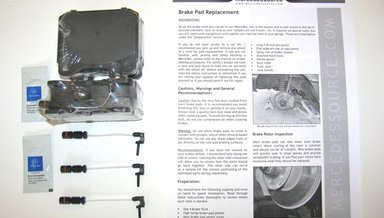 $44.95
Currently out of stock.
1979 to 1980 450SEL 300SD 450SL - All 123 chassis 240D 300D 300TD 300CD. Also fits 1975 300D
High Quality aftermarket brake pad set (for both front brakes). We include new brake sensor wires, Genuine Mercedes brake pad paste, and a 9 page install instruction booklet. You will love how these pads seat in and wear. They have a good feedback feel at the pedal.