This part is often overlooked - not hard to replace - but if not done right could end up expensive and very frustrating
In this video, I will go over the procedure of removing and replacing the level control valve in your older Mercedes with Airmatic suspension. The work here will be performed on a 2000 W220 S500. Other models may have the valve located in a different position with slightly different mounting. Most of the cautions and general principles will also apply to the W211 models with airmatic.  I highly recommend you try to gain access to a car lift to complete this job. It will go much faster with less hassle and frustration. If you do not have a lift you will need to jack the car off the ground and support it with four jack stands so the wheels are not touching the ground. This procedure will NOT be covered in this video.
How to Replace the Level Control Valve on Your Airmatic Suspension - On Demand Video
$12.99
On Demand Video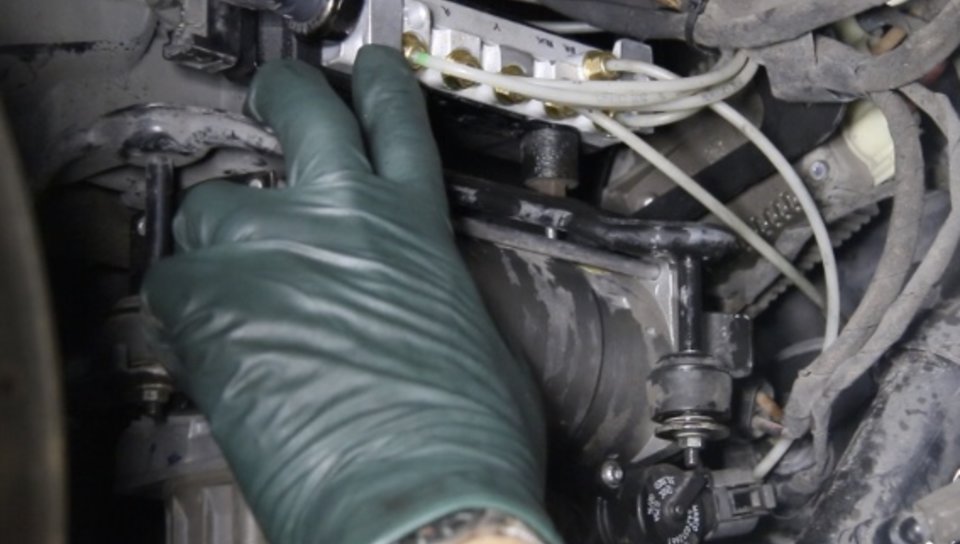 Product Details
Video Preview:
I will explain how to raise and support the car on a lift, how to gain access to the valve, how to SAFELY remove it (compressor must be removed first), why these valves have problems, how to prepare the new valve for installation, how to mount it and install the plastic air lines, how to get the electrical plugs back in with ease, how to properly position the car to get the compressor pump to run and fill the system, how to raise the car without damaging the struts, and how to double check for leaks. 
I feel this is the most often overlooked part of the airmatic system. If you have a slow leak that comes and goes, AND will pump up fairly quickly when you start the car, AND you have found no external leaks ( see my video on finding leaks), AND the leak seems to get worse when the outside temperature is near freezing... if you have at least three of these four symptoms, then it is a good bet you will need to replace the level control valve.
This video does NOT include the following:
Troubleshooting or repairing other components of the aromatic system. Please see related videos below:
Information on jacking and supporting the car without a lift during replacement of the level control valve.
Details on removing the plastic access panels to gain access to the valve. Panels are described and shown off an early W220 sedan. Simple job.
Replacing damaged plastic air lines from the valve to the various other components.
Use of Star diagnostics or another scan tool to troubleshoot the airmatic system.
Total run time: 36:17
---
How to view this on-demand video:
Once you complete the purchase of this video you will be able to view it immediately when you are logged in and on your personal account page (click on My Account). The video(s) will show up under My Video Manuals. The video is NOT downloadable to your computer or mobile device, but you will be able to view it anytime, from anywhere and from any device as long as you have internet access and you are logged in to your account at mercedessource.com.
Important note: This video manual may or may not include all the information you will need to troubleshoot and/or repair your specific problem/s. Please read the full description carefully to determine if this video is applicable to your year and model and contains the information you are looking for. If not, please refer back to our "Solutions Finder" and enter your chassis number and the specific problem you are having to see if we offer a solution.
Related Products:
---