Fits 1981 to 1984 Turbo 300D 300CD 300TD and 300SD
Excellent air filter assembly housing with short tube design. No cracks, good cap stud and threads,and all side clips intact. No dent damage. Does not include wing nut. No air filter included. 
Late 617 Turbo Diesel Air Cleaner Housing - USED
$116.00
SKU:
USED-617AIRCLEANERHOUSE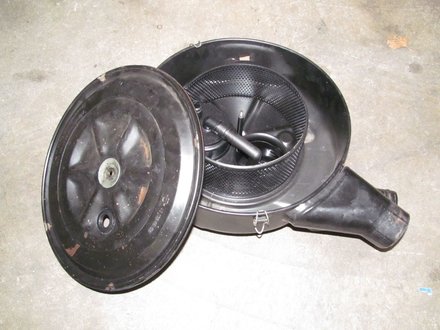 Product Details
Please note. There were two different styles of air cleaner housings used on the later turbo engines. The picture below will show you the subtle difference. Note the length of the lower tube that connects with an elbow to the turbo. The one on the left has a longer tube with a little right angle bracket. The one on right has is shorter and has a little hump before the tube attach point. The one we are selling here is the short tube version. CHECK YOURS before ordering to make sure of a match.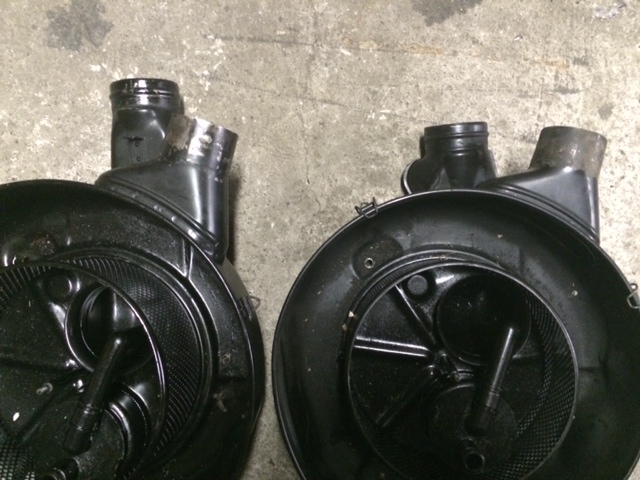 Related Products:
---