Fits 1977 to 1985 4 and 5 cylinder with large oil filter housing that has a top lid near firewall
Good used bolt set with good hex heads. 
OM616 and OM617 Late Oil Filter Housing to Block Bolt Set - USED
$22.75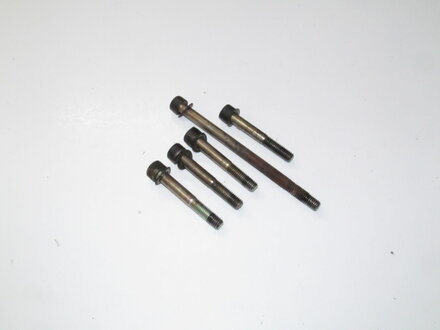 Product Details
Here is the location of these five important bolts. Do not use the cheap paper gasket in most gasket kits for the oil filter housing. It will leak!!!!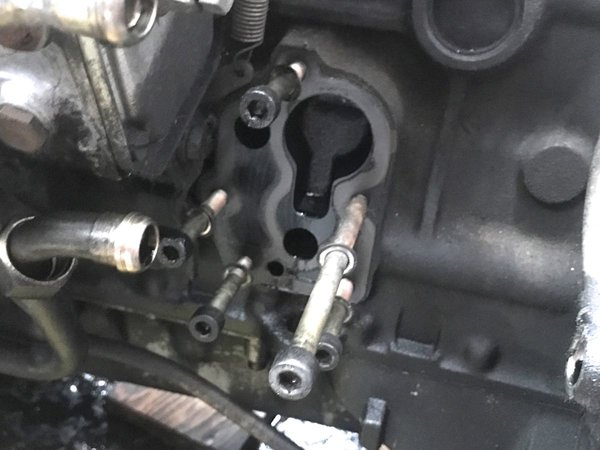 Related Products:
---