Assuming your engine has good compression and has the proper fuel in the tank!
In this video Kent will walk you through the step-by-step procedures he uses when diagnosing and repairing an older Mercedes diesel engine that either won't start or is very difficult to start. It is assumed you have either recently done a compression test or know your engine has good compression (and a recent valve adjustment for OM 616 and )M 617 engines). If your engine is worn out ( ie low cranking compression) then this WILL NOT help! 
Troubleshooting and Repairing a Hard Starting Older Diesel Engine - On Demand Video
$6.99
On Demand Video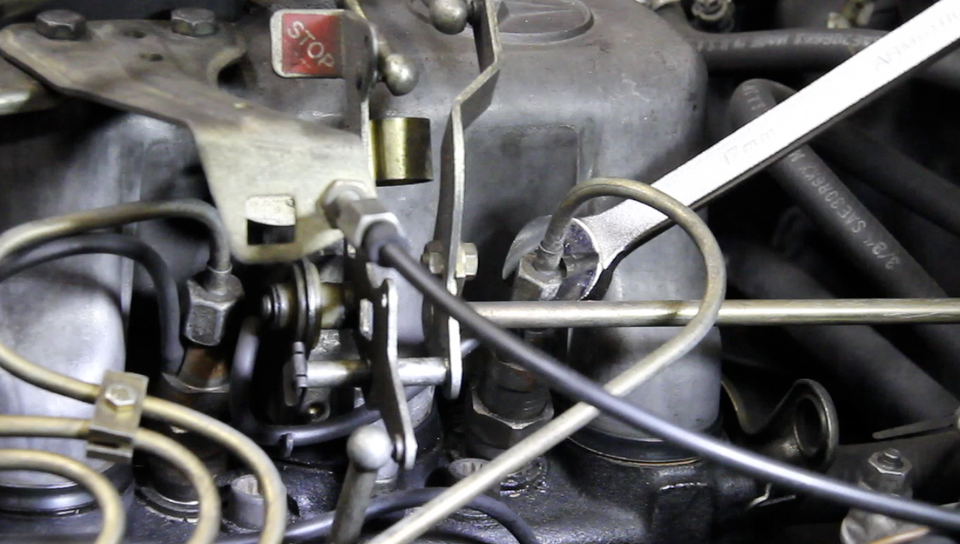 Product Details
Subjects covered in this video are:
What is required for a diesel to start
Checking for fuel flow to the injectors
Inspecting the fuel in your tank
Recommendations for what to do if no fuel at the injectors
Checking for power to your glow plugs
Location of glow plug strip fuse (models 1977 and newer)
Testing glow plugs
Signs of worn out glow plugs
Reaming the carbon out in the pre-chambers
Testing the results
Recommendations if your diesel continues to have trouble starting
Related subjects not covered in this video (that could cause hard or no start):
Engine compression testing (weak compression is referred to but actual testing is not covered)
Engine timing (camshaft and injection pump)
Engine driven mechanical lift pump
Air in the fuel system
Mechanical failures 
Chassis/Models Used in Production: 1983 W123 240D
Information applies directly to the Following Chassis/Models: All diesels 1968 to 1985 W115, W116 and W123 diesel passenger cars
Information applies indirectly to the Following Chassis/Models: Principles of troubleshooting also apply to the 1986 to 1993 diesels (this includes the 1984 and 1985 W201 190D 2.2). Access to the glow plugs on these models is more difficult, but at least you do not need to adjust the valves on these 60x engines!
Total Run Time: 16:59 Minutes
---
How to view this on-demand video:
Once you complete the purchase of this video you will be able to view it immediately when you are logged in and on your personal account page (click on My Account). The video(s) will show up under My Video Manuals. The video is NOT downloadable to your computer or mobile device, but you will be able to view it anytime, from anywhere and from any device as long as you have internet access and you are logged in to your account at mercedessource.com.
Important note: This video manual may or may not include all the information you will need to troubleshoot and/or repair your specific problem/s. Please read the full description carefully to determine if this video is applicable to your year and model and contains the information you are looking for. If not, please refer back to our "Solutions Finder" and enter your chassis number and the specific problem you are having to see if we offer a solution.
Related Products:
---