INCLUDES FREE SPARK PLUG WIRE TOOL. With this deluxe kit you can reduce frustration and save big when doing it yourself. Watch the videos below to learn more!
I figured out why the spark plugs in these V8 engines don't seem to ever get changed. The engines run so well, the cost of replacement appears to be high, and it might seem the job is difficult due to the fact there are 16 spark plugs to change. We make it easy and inexpensive to do this job yourself!
1998 to 2006 V8 M113 O.E. Spark Plug Replacement Kit w/ Full Video Instructions
$116.00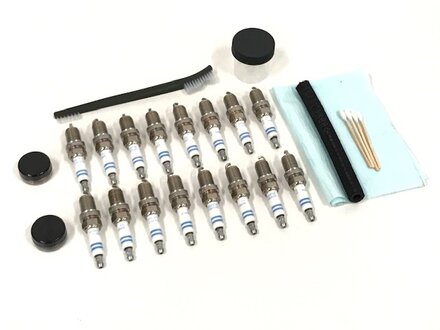 Product Details
Kit Contents:
16 O.E. Bosch Dual Platinum Spark Plugs
Silicone dielectric grease
Nickle anti-seize compound
4-inch flex braided hose to aid in plug installation and thread cleaning
1 oz. container + nylon brush + lint-free cloth for engine thread cleaning
Full video D.I.Y. instructions with tips by Kent Bergsma ( $20 value)
Limited time offer: Our custom spark plug wire removal tool included free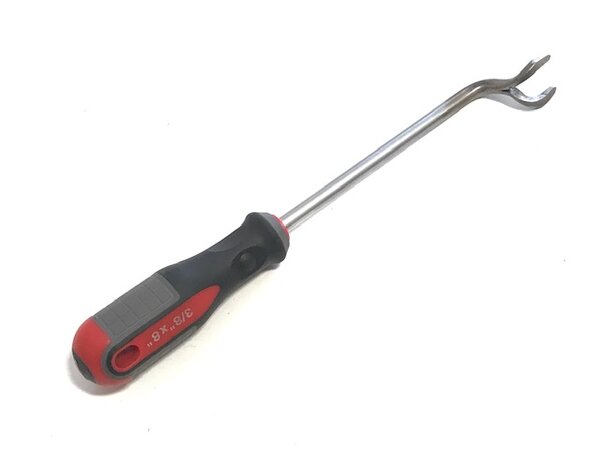 A good 5/8 inch spark plug socket with a 3-inch extension and 1 and 1/2 wobble is recommended ( see related products below).  A flex head  3/8 inch racket wrench and regular and small torque wrenches are also recommended. You will also need some thread locking compound for the coil packs. If you do not already have some of these items you can order them from us separately. See related products below.
Related Products:
---