Did you forget to mark it before removal? Can't see down there to align it properly? Not sure about the bolt and washers? This video will HELP!
This video ONLY covers some of Kent's "tips and tricks" on installing a harmonic balancer back onto the front of the crankshaft on an old Mercedes engine. The specific procedure was filmed while doing a front crank seal replacement on a 1983 240D. These instructions will apply directly to all diesel engines from 1968 to 1985. The principles will also apply to many gasoline engines from the '60s, '70s, and '80s although those engines are not actually covered in this video.
Diesel Harmonic Balancer Installation Tips and Tricks - On Demand Video
$8.99
Get it for Free! This is available as a free add-on item. Review the product details for bundle options.
On Demand Video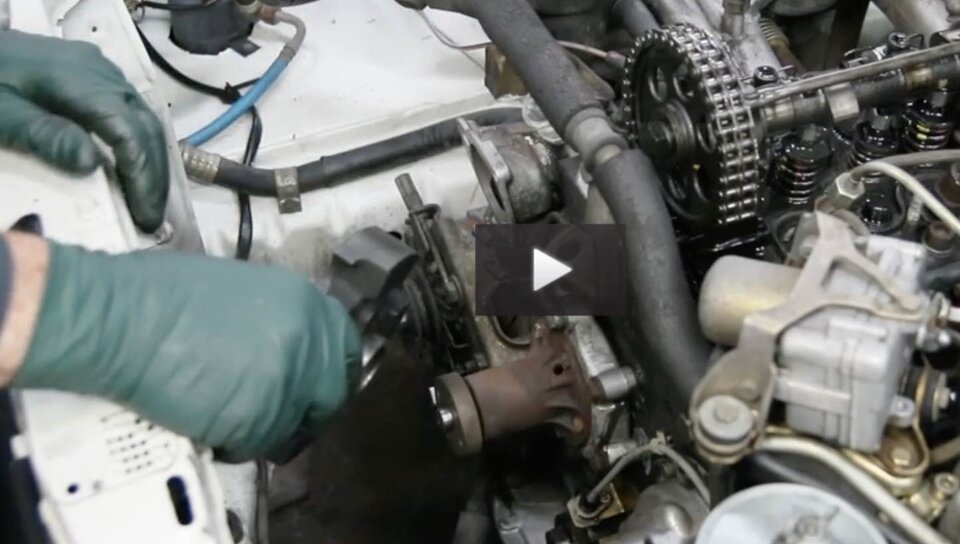 Product Details
Filming this 9-minute video was prompted by the number of emails we have received requesting help on how to reinstall the harmonic balancer when it was not marked or the engine was not set to top dead center before it was removed. Kent will show you how to rotate the engine to the correct position so you know you are installing the balancer correctly. He will demonstrate his "trick" on how he lines up the harmonic balancer with the two pin grooves on the end of the crankshaft (it is very hard to see). You will be amazed at this simple method to increase visibility so you can actually see what you are doing. He also covers properly preparing the bolt and 3 washers before installing them on the crankshaft.
This video does NOT cover removing the harmonic balancer nor tightening and torquing the big bolt. Those procedures are covered in his front cranks seal replacement manual and companion video ( available separately below )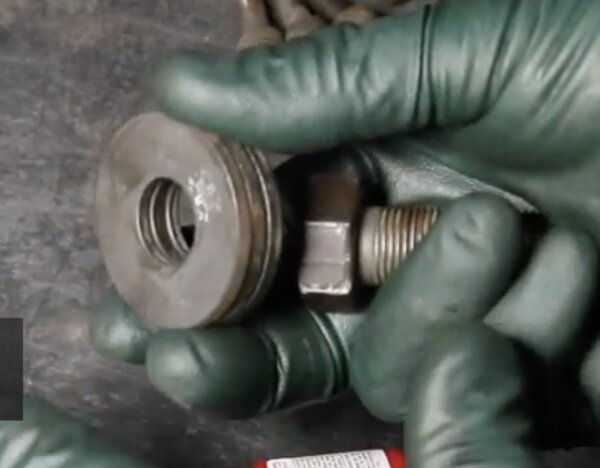 ---
How to view this on-demand video:
Once you complete the purchase of this video you will be able to view it immediately when you are logged in and on your personal account page (click on My Account). The video(s) will show up under My Video Manuals. The video is NOT downloadable to your computer or mobile device, but you will be able to view it anytime, from anywhere and from any device as long as you have internet access and you are logged in to your account at mercedessource.com.
Important note: This video manual may or may not include all the information you will need to troubleshoot and/or repair your specific problem/s. Please read the full description carefully to determine if this video is applicable to your year and model and contains the information you are looking for. If not, please refer back to our "Solutions Finder" and enter your chassis number and the specific problem you are having to see if we offer a solution.
Related Products:
---