For 1977 to 1981 U.S. Model W123 W116 and W107
The first general automatic climate control was introduced in 1977 in the U.S. market. The system was installed on the 1977 to 1981 W123, 280CE, 300D, 300CD and 300TD (except 1981), the 1977 to 1980 W116 280SE, 280SEL, 300SD, 450SE, and 450SEL included the 6.9, and the 1977 to 1981 380SL, 380SLC, 450SL and 450SLC. If you have one of these cars you are going to have to learn how to deal with this system. Most mechanics today will not be of much help to you. If you want the heat to come on when it should and go off when you want it to - this video series could save you a lot of money and headache.
Early Mercedes Climate Control Part 1 Component Location and Function - On Demand Video
$9.99
Get it for Free! This is available as a free add-on item. Review the product details for bundle options.
On Demand Video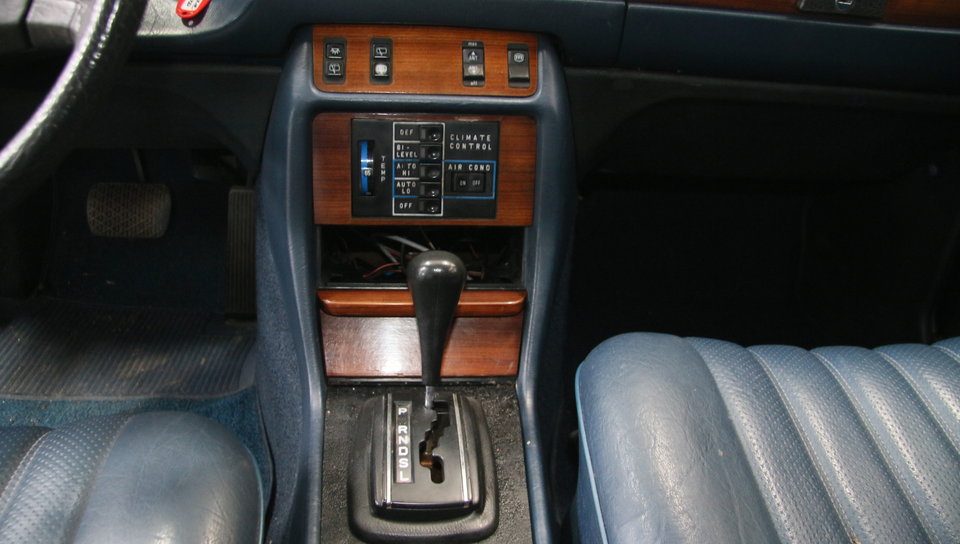 Product Details
Only the heating system is covered in this two-part video series. Air conditioning issues and troubleshooting are not covered. Using a 1979 W116 300SD and 1980 300TD wagon Kent will walk you through the basics of the system and how it works. Troubleshooting and repair of the system will be covered in Part 2.
The specifics covered in Part 1 are:
How to recognize if you have this automatic climate control system
Where the key components are located
What each one is called
Differences in mounting the switch panel in the W123 and W116
Overview of removing the switch panel ( not detailed )
Details on getting to the servo amplifier
Removing the glove box liner
W116 and W107 Servo location
W123 servo location
Wires and hoses to inspect
Function of each key component explained up close on the bench
Importance of a healthy vacuum system - this is key!
Temperature sensor issues
Conclusion
What will be covered in part 2.
PLEASE NOTE WHAT IS NOT COVERED: This is NOT an advanced diagnostic video for the hardcore mechanic. Kent does not expect you to open up and repair some of these components so this is not covered. Advanced electoral and vacuum system troubleshooting is not covered. Also, step by step instructions on removing the switch panel and the servo is not included. Only general information is covered along with challenges to inspect. Servos are straightforward and easy to remove. You just have to remove a lot of hoses and wires. The switch panel is more difficult to remove in the W123 because you have to remove the center console piece over the trans tunnel (between the seats)
Total Run Time: 27:21
---
How to view this on-demand video:
Once you complete the purchase of this video you will be able to view it immediately when you are logged in and on your personal account page (click on My Account). The video(s) will show up under My Video Manuals. The video is NOT downloadable to your computer or mobile device, but you will be able to view it anytime, from anywhere and from any device as long as you have internet access and you are logged in to your account at mercedessource.com.
Important note: This video manual may or may not include all the information you will need to troubleshoot and/or repair your specific problem/s. Please read the full description carefully to determine if this video is applicable to your year and model and contains the information you are looking for. If not, please refer back to our "Solutions Finder" and enter your chassis number and the specific problem you are having to see if we offer a solution.
Related Products:
---