This can help you get your 1977 to 1980 Automatic Climate Control working again.
In part 1 Kent covered the key components, where they are located and what they do. If you are not familiar with this system we recommend you watch part 1 first. With anything this complicated it is very important you understand the theory of operation of each component in order to troubleshoot and fix it properly.
Early Climate Control System Part 2: System Troubleshooting and Repairing - On Demand Video
$14.99
On Demand Video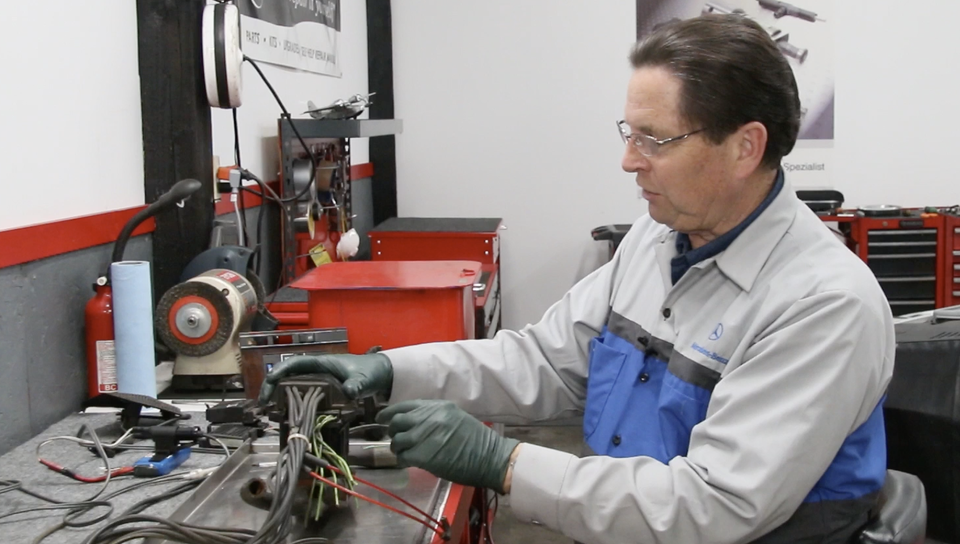 Product Details
In Part 2 Kent will take on how to fix some of the most common problems associated with this system. This is NOT a video on everything related to fixing each component of this system. Rather, the video is geared for the average DIY mechanic who would like to understand how the system works and maybe attempt to repair it without having to spend a ton of money. We can not guarantee that watching this video will fix your particular problem. Please read carefully the specific topics he covers in this video. 
He covers the following topics in Part 2 of this series:
Ways to determine if the servo is working

What happens when the servo jams up
What to "listen" for
Location of the servo fuse
How to bench test the servo for electrical operation
Live test on two servos
Opening up a really bad servo (we are talking really bad)
What causes climate control servo failure
Some things you can check inside the top cover of the servo
How the value works internally inside the servo
Options for replacing the servo
Modern electronic upgrade available at mercedessource
Problems related the the car's vacuum system
Most common areas of vacuum leaks that affect the climate control system
Major problem area in the W123 chassis related to vacuum
Switch panel vacuum connections
General discussion of servo amplifier
When it needs to be replaced
General discussion of electric aux water pump
General discussion of the temperature sensor
Key reason temp sensor does not work properly
General discussion of problem areas on the switch panel
Final comments and resources if you can not get it working
APPLIES TO: 1977 to 1980 U.S. Model with auto climate control 300SD, 280SE/L, 450SE, 450SEL, 6.9. 450SL, 450SLC, 300D, 300CD, and 300TD.
NOT COVERED: This is NOT a video on how to repair the inner workings of the climate control servo, amplifier, or switch panel. Most DIY mechanics will be best suited to just replace the components. Also, please note complete vacuum system troubleshooting and repair is not covered. The vacuum system must be working properly with NO leaks for the climate control system to work. 
Total run time: 38:34
---
How to view this on-demand video:
Once you complete the purchase of this video you will be able to view it immediately when you are logged in and on your personal account page (click on My Account). The video(s) will show up under My Video Manuals. The video is NOT downloadable to your computer or mobile device, but you will be able to view it anytime, from anywhere and from any device as long as you have internet access and you are logged in to your account at mercedessource.com.
Important note: This video manual may or may not include all the information you will need to troubleshoot and/or repair your specific problem/s. Please read the full description carefully to determine if this video is applicable to your year and model and contains the information you are looking for. If not, please refer back to our "Solutions Finder" and enter your chassis number and the specific problem you are having to see if we offer a solution.
Related Products:
---