On the W 123 chassis there are some that can drive you crazy. Diagnose BEFORE throwing seals at the problem!
Interior water leaks are becoming more common in the 123 chassis sedans, wagons and coupes. Kent believes the reasons are twofold. 1. The W123 is still used all over the world as a daily driver. Thus use, exposure to the elements and age = leaks. 2. There are certain aspects of the 123 body design that are more prone to leaks than other models. Many owners have reported extreme frustration at trying to find the source of water leaks. Most show up with water getting into and wetting the floor carpets and even rusting out the floors. Along with that comes the annoying problem of moisture on the inside of your window glass when you get up in the morning!
Part 2: Chasing Interior Water Leaks in Older Mercedes Benz - On Demand Video
$6.99
On Demand Video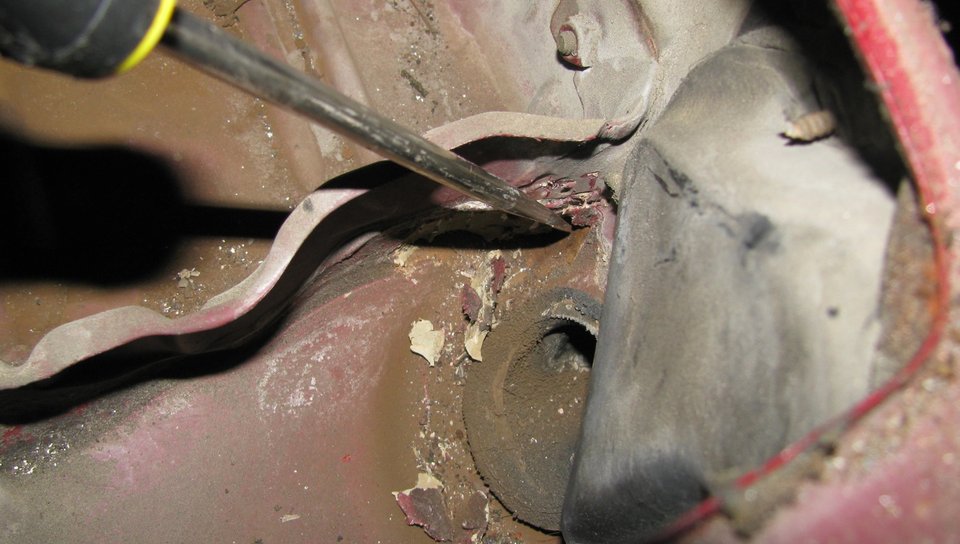 Product Details
Finding these W 123 water leaks can be very difficult. Knowing where the common problem areas are really helps and there are some real hidden ones. In this video Kent will walk you through the process of how he found a very persistant water leak problem on a 240D. The owner had replaced the front and rear window seals, replaced the door seals and even had checked under his battery box - but the water was still flowing into the rear floor sections under the carpet.  On another note, check out Kent's youtube video on what happend when a friend purchased a 240D that at first appeared to be rust free!!!
PLEASE NOTE: This video covers some of the procedures Kent uses to find water leaks on the 123 and then goes into detail on how he fixed this particular car. The video does NOT cover all aspects of every water leak potential on these chassis. Kent plans to do additional water leak videos as subject matter becomes available. See related products below. 
Application: This video applies directly to all W 123 chassis sedans, coupes and wagons from 1977 to 1985. The testing procedures apply directly to other chassis as well. 
Total run time: 9:14
---
How to view this on-demand video:
Once you complete the purchase of this video you will be able to view it immediately when you are logged in and on your personal account page (click on My Account). The video(s) will show up under My Video Manuals. The video is NOT downloadable to your computer or mobile device, but you will be able to view it anytime, from anywhere and from any device as long as you have internet access and you are logged in to your account at mercedessource.com.
Important note: This video manual may or may not include all the information you will need to troubleshoot and/or repair your specific problem/s. Please read the full description carefully to determine if this video is applicable to your year and model and contains the information you are looking for. If not, please refer back to our "Solutions Finder" and enter your chassis number and the specific problem you are having to see if we offer a solution.
Related Products:
---