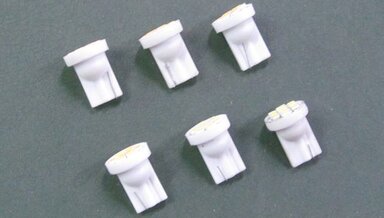 $25.90
Currently out of stock.
Determine what YOU really need! Get 3 warm white and 3 bright white bulbs with video instructions on how to modify intensity
Many of our customers are wondering whether they should get bright white or warm white LED bulbs for their dash lights. It is a personal preference, so you have to be careful not to just go with someone else's advice. Also, some of you are concerned that the LED's will be too bright in the dash.