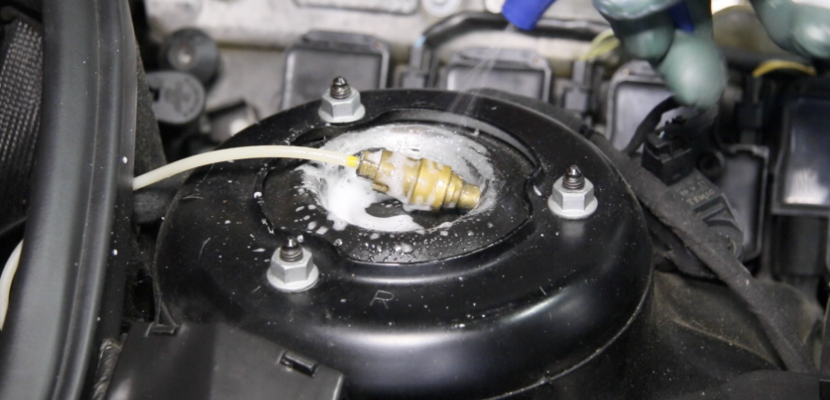 It is less complicated and less expensive to fix that you have been led to believe.
You can save Thousands $$$ and you can do it yourself if you have done brakes and shocks before!
When you want the "full scoop" then watch my on demand video : 
Ok, I have to admit I love the airmatic suspension. I love the ride and handling - nothing comes close except for my 6.3. But that W109 air suspension is much more finicky and a lot more expensive to maintain and repair that  the modern aromatic suspension.  I believe the number one reason these suspension systems are avoided and neglected is fear. The only way to combat fear is knowledge.  Seeking knowledge is much less painful than spending big money.
I just repaired the air suspension system on a W220 S500 and it did not cost an arm and a leg. I only cost me $1060 for high quality new replacement parts. I believe the front air springs I installed are of better quality than the original OE from the factory and they have a lifetime warranty.
Even if you do not own an airmatic Mercedes you might find it very interesting to learn more about its design and function. It may ever motivate you to own one some day.