This covers most models with electric sunroofs from 1986 to 1995
Adjustment is not usually needed if the sunroof is working properly. But when it fails and components get replaced the various adjustments can "get out of wack." There are procedures for adjusting the height of the sunroof so it is flush with the top of the car and there are adjustments back at the motor drive assembly that control the travel and accuracy of the tilt function.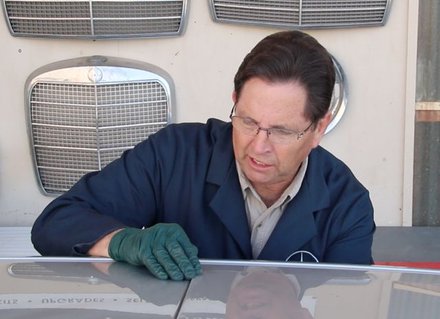 Problem & Solution
Common among these chassis:
W124
W126
W140
W201
To properly adjust the height the headliner panel must be removed from inside the car. To adjust the travel the left trunk side well panel must be removed to get to the motor and drive assembly. Kent has just finished filming a video that covers it all. See related products to the right for more information no this video and the other four videos in this on demand workshop series.