1986 to 1995 models. It all starts with knowing how to get the headliner and steel body panel on and off safely
Removing the tilting sunroof panel is a little bit of a mystery to many owners. Since there are no exposed fasteners, at first glance it can appear to be very difficult to remove. If you want to keep your sunroof working properly it begins with cleaning and lubricating the tracks and slide arm mechanisms. This is the best way to keep from damaging the drive cable or the motor transmission gears. The panel must be removed to lubricate, repair and replace the sliding and tilting arms and brackets.
Tilting Sunroof Part 1: Sunroof Panel Removal and Replacement - On Demand Video
$10.99
Sale
$5.50
On Demand Video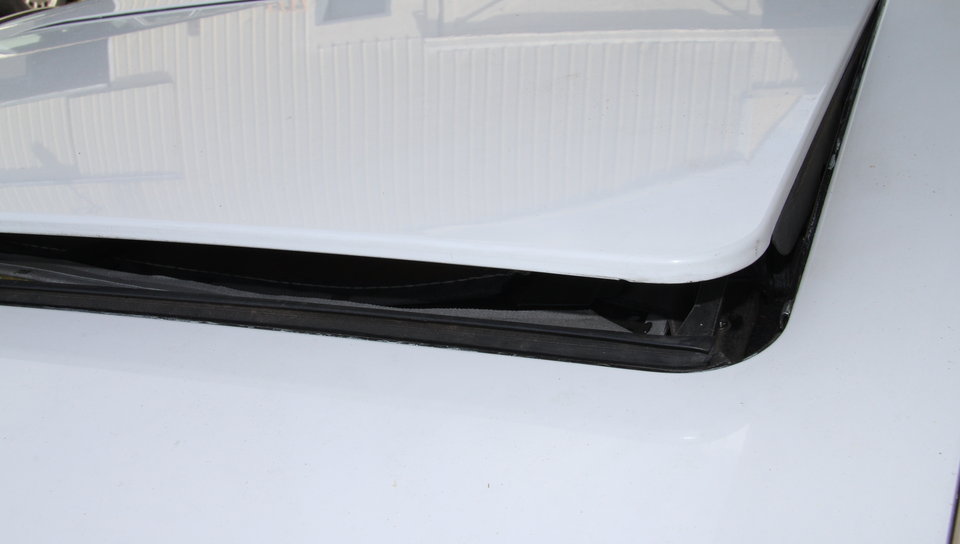 Product Details
In this video Kent will go over the step-by-step procedure for removing the sunroof panel and replacing it. He even demonstrates the challenging procedure of getting the roof off it you can not even open it. (see from 4:41 to 6:50 minutes into the video). That is not covered in any other manual!!! 
This video only covers sunroof panel removal and replacement on tilting sunroofs from 1986 to 1995. It does not cover any repair work to the roof, cable, motor or angular arms. It also does not cover procedures for final adjustment. These subjects are covered in the other videos in this workshop series. See related products below.
A 1990 190E 2.6 with a faulty roof and a 1993 300D with a stuck roof were used in the filming of this video.
Total Run Time: 21:10
---
How to view this on-demand video:
Once you complete the purchase of this video you will be able to view it immediately when you are logged in and on your personal account page (click on My Account). The video(s) will show up under My Video Manuals. The video is NOT downloadable to your computer or mobile device, but you will be able to view it anytime, from anywhere and from any device as long as you have internet access and you are logged in to your account at mercedessource.com.
Important note: This video manual may or may not include all the information you will need to troubleshoot and/or repair your specific problem/s. Please read the full description carefully to determine if this video is applicable to your year and model and contains the information you are looking for. If not, please refer back to our "Solutions Finder" and enter your chassis number and the specific problem you are having to see if we offer a solution.
Related Products:
---