1986 to 1995 models. Sometimes it comes out and goes in easy. Sometimes it is a real challenge!
Tilting power sunroof problems can be many. This is particularly true on roof mechanisms that have not received proper lubrication over the years. One of the first things that can fail is the power sunroof cable. The spiral worm drive end of the cable will strip out due to the excessive strain put on it by a binding or slow moving sunroof. Sunroof cable removal and replacement is something you can do yourself.
Tilting Sunroof Part 3: Drive Cable Removal and Replacement - On Demand Video
$9.99
Sale
$5.00
On Demand Video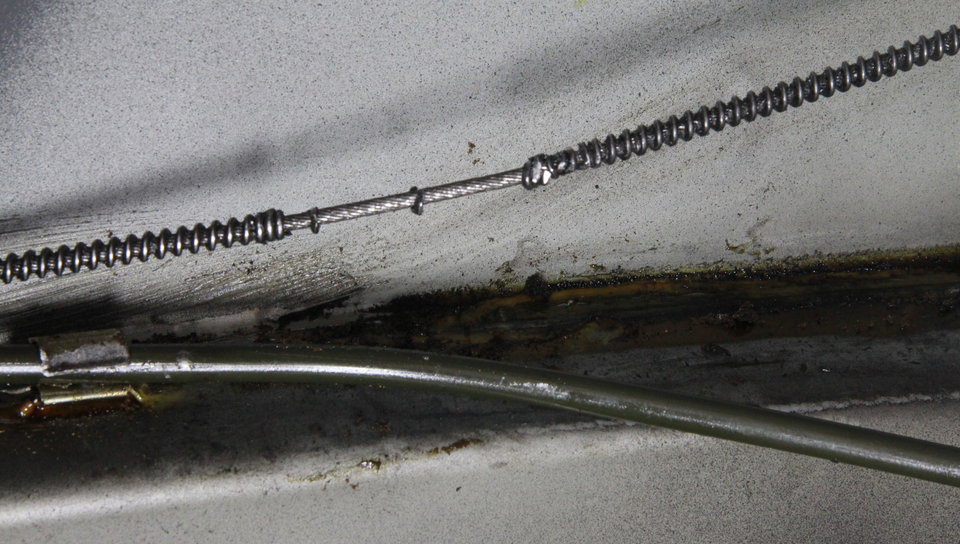 Product Details
Video Preview:
The short video clip above is an overview of what is included in the full on-demand video.
Kent uses the example of on his own 300SDL to first show you how to troubleshoot a sunroof cable problem. See how he fights to remove a damaged cable from his car as well as an example of how easy it is to remove and replace a good cable from a motor drive that is working properly. He goes over the procedure for driving the cable manually from inside the trunk, talks about some of the other problems you may run into related to a damaged cable, and then shows you how to test the sunroof manually BEFORE replacing a cable. 
He wraps the video up by talking about lubricating and installing the replacement cable. You might be surprised to learn that installation can be a real fight if you don't know a few tricks. Once the cable is installed you may have to perform some final adjustments. Those adjustments are covered in the final part of this on demand video workshop series.
PLEASE NOTE: In order to remove the cable you will have to remove the headliner panel under the sunroof. That procedure is not covered in this video. If you are not familiar with how to get the inside panel out please see part 1 in this video series.
This is part 3 of a 5 part series fully covering all aspects of diagnosing and repairing faulty power tilting sunroofs on Mercedes Benz passenger cars produced from 1986 to 1995. To view the full descriptions of the other videos in this series click on the links below:
Part 5 - Operational Fine Tuning and Adjustment
Related Repair Details NOT included: Sunroof panel removal, motor repair and removal and adjustment procedures are NOT covered in this video
Chassis/Models Used in Production: 1986 300SDL
Applies to the Following Chassis/Models: 1986 to 1995 W201, W124, W126, and W140.
Total Run Time: 14:11 Minutes
---
How to view this on-demand video:
Once you complete the purchase of this video you will be able to view it immediately when you are logged in and on your personal account page (click on My Account). The video(s) will show up under My Video Manuals. The video is NOT downloadable to your computer or mobile device, but you will be able to view it anytime, from anywhere and from any device as long as you have internet access and you are logged in to your account at mercedessource.com.
Important note: This video manual may or may not include all the information you will need to troubleshoot and/or repair your specific problem/s. Please read the full description carefully to determine if this video is applicable to your year and model and contains the information you are looking for. If not, please refer back to our "Solutions Finder" and enter your chassis number and the specific problem you are having to see if we offer a solution.
Related Products:
---