1986 to 1995 models. Final adjustment is necessary anytime you do major work on your tilting sunroof
Adjusting the power tilting sunroof is not difficult if you have the right knowledge and a couple alignment pin tools. Adjustment is not usually needed if the sunroof is working properly. But when it fails and components get replaced the various adjustments can "get out of wack." There are procedures for adjusting the height of the sunroof so it is flush with the top of the car and there are adjustments back at the motor drive assembly that control the travel and accuracy of the tilt function. To properly adjust the height, the headliner panel must be removed from inside the car. To adjust the travel the left trunk side well panel must be removed to get to the motor and drive assembly.
Tilting Sunroof Part 5: Final Height and Travel Adjustments - On Demand Video
$16.99
On Demand Video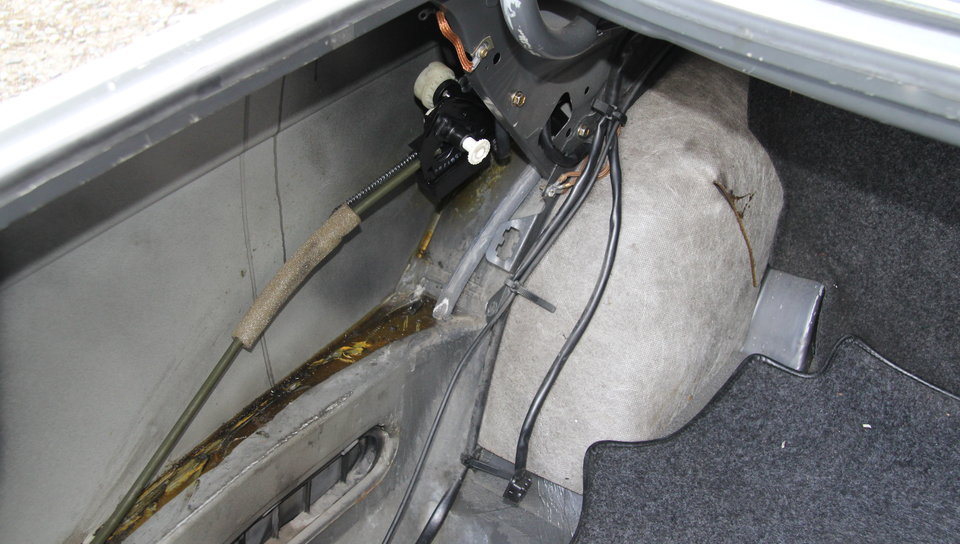 Product Details
Video Preview:
In this video Kent goes into great detail how to make all these necessary adjustments. He uses components out of the car first to show up close the what and how of each adjustment. It is hard enough to even see into the areas that you need to work on let alone try to film it clearly. Once the theory is covered he will take you into the car to show you how to do the adjustment on your own car. He even goes over some of the problems and challenges you may have when trying to adjust an old sunroof with worn parts. This is information you will not find in any manual. 
NOTE: When you finish watching this near 40 minute video you should be able to confidently and accurately tackle this job on your own.
This video covers the following years and models: All chassis with electrically operated aft tilting sunroofs built from 1986 to 1995. This includes the W126, W201 and W124 chassis.
This video does not cover the following: No repair work or repair advice is covered in this video. You must have a good working sunroof BEFORE you attempt to adjust it. Also to adjust the rear height of the sunroof panel you will have to remove the headliner panel under the roof. This is NOT covered in the video. Please see part 1 in this video manual series. For troubleshooting and repairing operational problems please see the specific video related to the problem you are having. 
Total Run Time: 39:28
---
How to view this on-demand video:
Once you complete the purchase of this video you will be able to view it immediately when you are logged in and on your personal account page (click on My Account). The video(s) will show up under My Video Manuals. The video is NOT downloadable to your computer or mobile device, but you will be able to view it anytime, from anywhere and from any device as long as you have internet access and you are logged in to your account at mercedessource.com.
Important note: This video manual may or may not include all the information you will need to troubleshoot and/or repair your specific problem/s. Please read the full description carefully to determine if this video is applicable to your year and model and contains the information you are looking for. If not, please refer back to our "Solutions Finder" and enter your chassis number and the specific problem you are having to see if we offer a solution.
Related Products:
---