Most common failure item on self leveling suspension (SLS)
There are two gas filled accumulators of this style under the rear of the 1979 to 1991 123 300TD wagons, 201 190E 16v and 126 560SEL sedan and 560SEC coupes with self leveling rear suspension ( SLS ). The shock dampening quality of the actuators (hydraulic struts) is controlled by these accumulators. The accumulators are nitrogen gas filled spheres (balls) with a diaphragm in them that separates the gas and the hydraulic fluid from the actuators (struts). Accumulators are located above the rear axles and inboard of the springs. Since the gas inside the sphere is compressible (hydraulic fluid isnt), the accumulator "absorbs" and softens suspension "shocks" caused by undulations and bumps in the road. Hydraulic fluid moves into the accumulator and presses against one side of the diaphragm to compress the gas on the other side.
W123 Wagon, W201 16V, and W126 560SEC Rear Suspension Accumulator Spheres x (2)
$209.50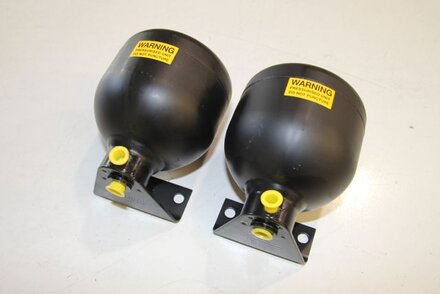 Product Details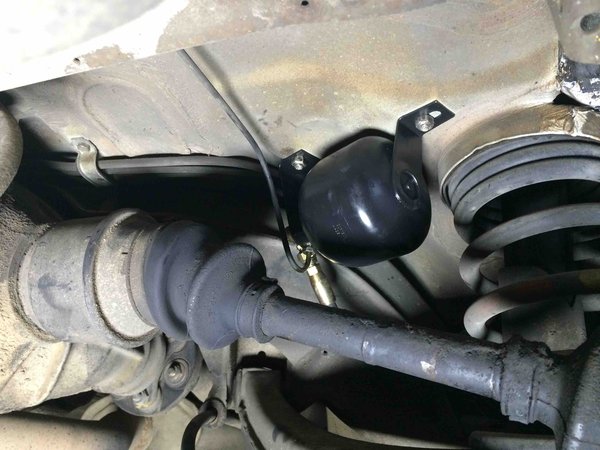 See Kent's on demand video below on how to determine if your accumulators are bad. When the accumulator diaphragm fails any soft ride will disappear and you will experience a very harsh "buckboard" type ride (almost like the shocks being seized up on a regular suspension. BUT that will only be the case if you leveling valve is working properly and the struts and spheres are fully charged with hydraulic fluid. Kent will explain how to troubleshoot this situation in his testing video. Under normal use accumulators only perform well for 50,000 to 60,000 miles before they begin to deteriorate and finally fail. 
Here is the mounting location of the accumulator in a W126 560SEC.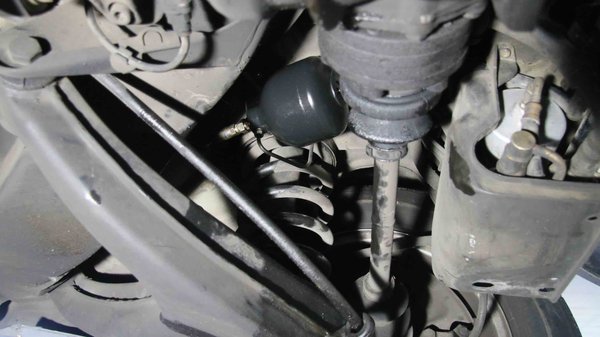 If you need additional information on troubleshooting your SLS please see related products below:
Related Products:
---