Next to bad steering gear box this is number one cause of steering looseness
FITS THE FOLLOWING: All Mercedes Chassis 111 113 108 109 107 114 115 116 123 126 from 1968 to 1991 (not applicable for 201 or 124 chassis). This is a very common wear problem on most older Mercedes. The steering idler arm bushings are made out of rubber and when they wear your steering will get sloppy and you may hear squeaking noises when you turn the steering wheel.
All Chassis 1968 to 1991 Front Steering Idler Arm Repair Kit - by Meyle
$32.50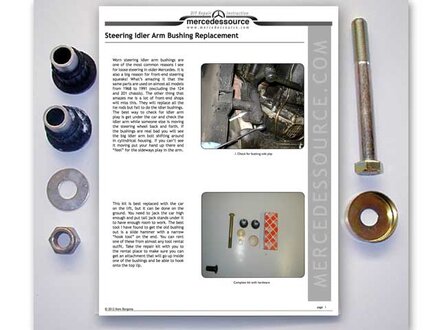 Product Details
This kit comes with new bushings, and new bolt hardware along with complete detailed PDF picture instructions to help you install it yourself. This can make a big improvement in your steering feel.
_____________________________________________________________________________
How to view the PDF digital instructions:
Once you complete the purchase of this product you will be able to download the digital instructions immediately when you are logged in and on your personal account page (click on My Account). Any PDFs will show up under My PDF Manuals. You will be allowed three downloads, so please save the file on your machine for backup.
_____________________________________________________________________________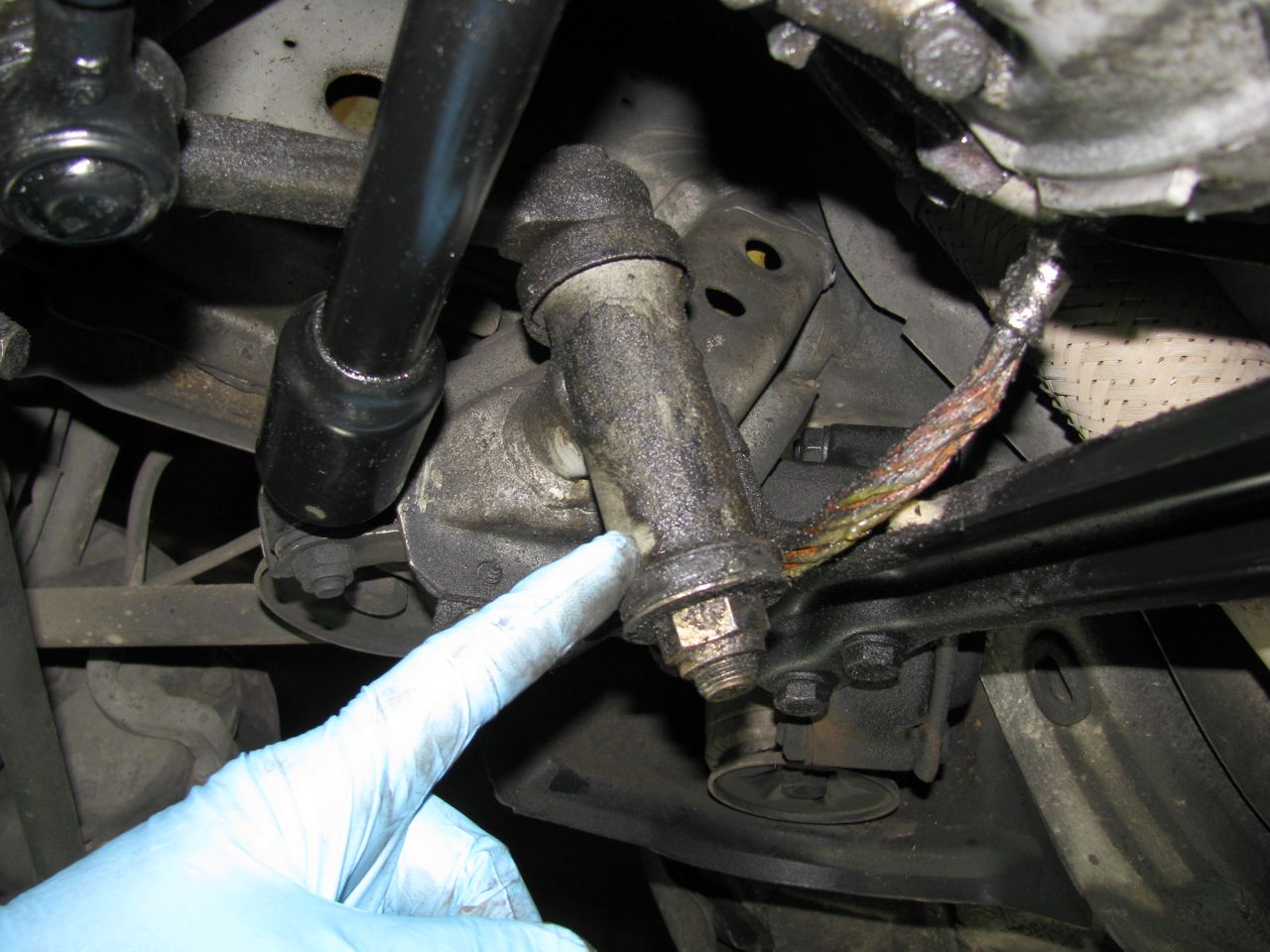 This part fits the following models and years
Mercedes Benz Model

Year

220 220D
1968-1973
230
1966-1968 & 1974-1978
240D
1974-1983
250
1968-1972
250C
1971 & 1972
250S 
1966 & 1967
260E
1987-1989
280
1973-1976
280C
1976-1976
280CE
1978-1981
280E
1977-1981
280S
1968-1971 & 1975-1976
280SE
1968-1973 & 1977-1980
280SEL
1968-1973
280SL
1968-1971
300CD
1978-1985
300CE
1988-1993
300D
1975-1985, 1990-1993 and 1978
300E

1986-1980 ALL

1990-1992 L6; 2.6L; 2599cc

1990-1993 L6; 3.0L; 2962cc

1993 L6; 2.8L; 2799cc

1993 L6; 3.2L; 3199cc

300SD
1978-1985
300SDL
1986 & 1987
300SE
1988-1991
300SEL
1968-1973 & 1988-1991
300TD
1980-1987
300TE

1988-1992 ALL

1993 L6; 3.0L; 2962cc

1993 L6; 3.2L; 3199cc

 350SD
1991
 350SDL
1990 and 1991
380SE
1984 and 1985
380SEC
1982 and 1983
380SEL
1981-1983
380SL
1981-1985
380SLC
1981
420SEL
1986-1991
450SE
1973-1976
450SEL
1973-1980
450SL
1973-1980
450SLC
1973-1980
500SEC
1984 and 1985
 500SEL
1984 and 1985
560SEC
1986-1991
560SEL
1986-1991
560SL
1986-1989
E300 E320
1995