Do tumbler service and replacement inside the car with Kent's custom tools and FREE detailed VIDEO instructions
If you have been around old Mercedes for any length of time, you have probably run into a problem with your ignition key starting to "stick" or one that would not turn.  This problem can leave you stranded and could cost hundreds of dollars to fix $$$. Kent feels that most of the problems are caused by total lack of lubrication! Have you ever heard of anyone just pulling out the tumbler to clean and lubricate it with the PROPER lubricant???  Simple lubrication can add years of life to your tumbler and ignition lock assembly, keep you from getting stranded, and save you lots of money and headaches. 
Screw Cap Style Ignition Tumbler Service and Replacement Tool Kit
$39.50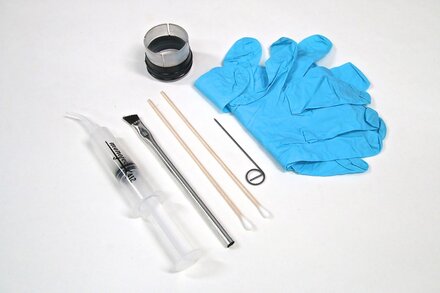 Product Details
Kent finally decided to produce a "tool kit" that would allow the owner to service and / or replace his own tumbler. The kit you see here is designed by Kent and made right in his own shop. Everthing is here to help you remove the key tumbler with the heavy black metal "SCREW TYPE CAP" that holds the tumbler inside the steering lock housing.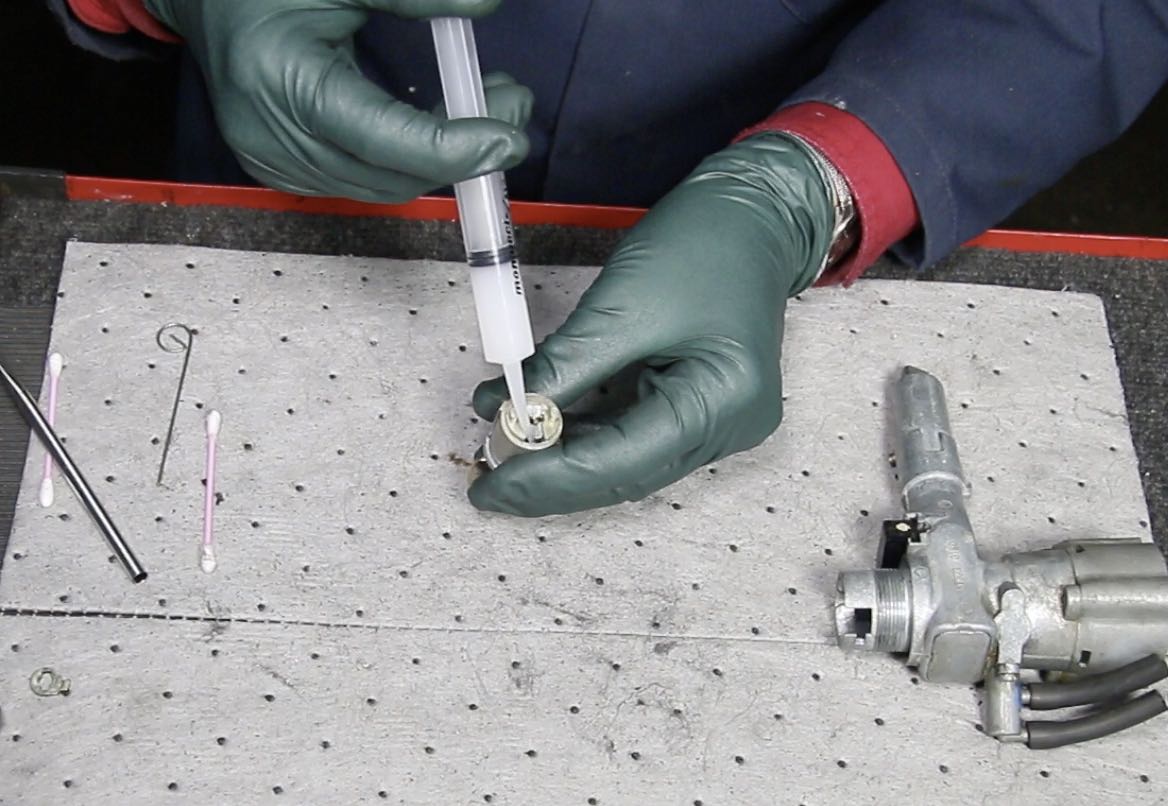 This kit only applies to the following years and models:  PLEASE READ THE YEARS CAREFULLY. These include the 1975 to 1980 W116 280S 280SE 450SE 450SEL 300SD and 6.9. The 1980 to 1985 W123 240D 300D 300CD 300TD 280E and 280CE. The 1981 to 1989 W126 300SD 380SE 380SEL 380SEC 500SEL 500SEC 300SDL  300SE 300SEL 420SEL 560SEL and 560SEC. DOES NOT apply to the early W123 models (1977 to 1979 that have a thin black plastic cap) or the Early 107 Chassis.  and does not apply to any model 1990 or newer. If you have a W201, W124 or 1990 to 1991 W126 chassis model you will need the "SNAP CAP" tumbler tool kit. See related products below:
The tool kit includes the following items as shown in the picture:
Release pin tool
Curved tip syringe with proper lube inside
Special cut tip acid cleaning brush
2 hospital grade on fuzz Q-tips
Nitrile gloves
Complete 26 minute video instructions
Custom made cap removal tool to pull tumbler inside the car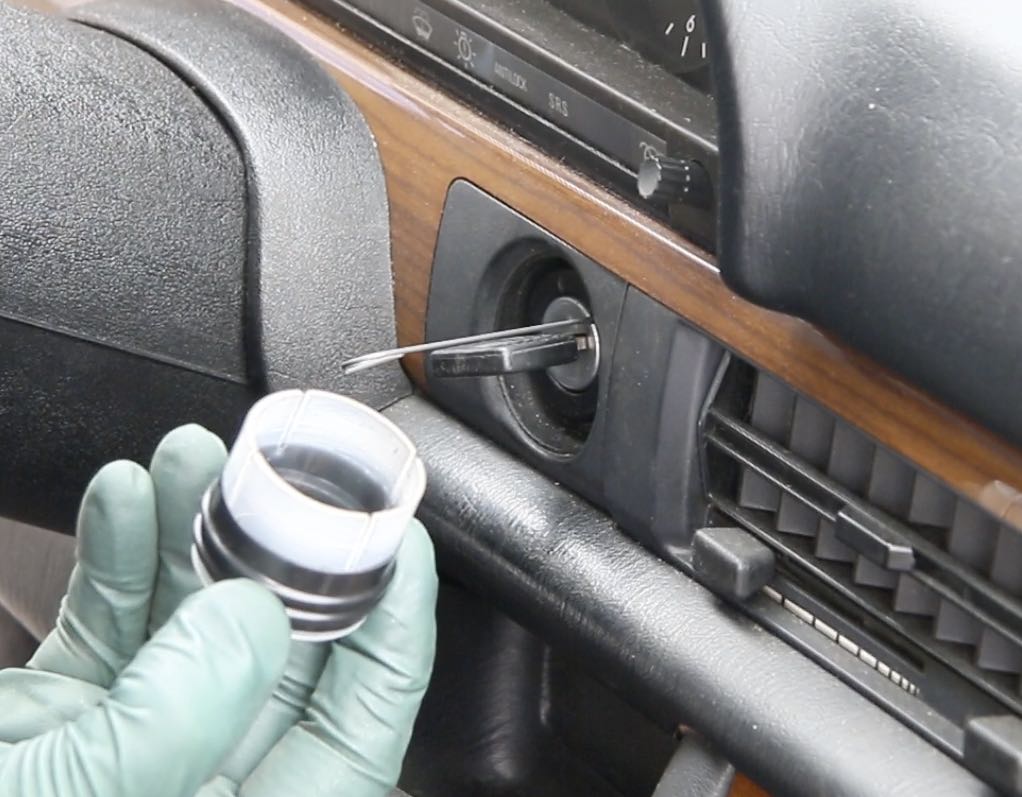 If you need to purchase a new tumbler or steering lock see related products below. The video instructions are also available for purchase separately as an on demand video manual. For extra lubricant see related products below:
Related Products:
---