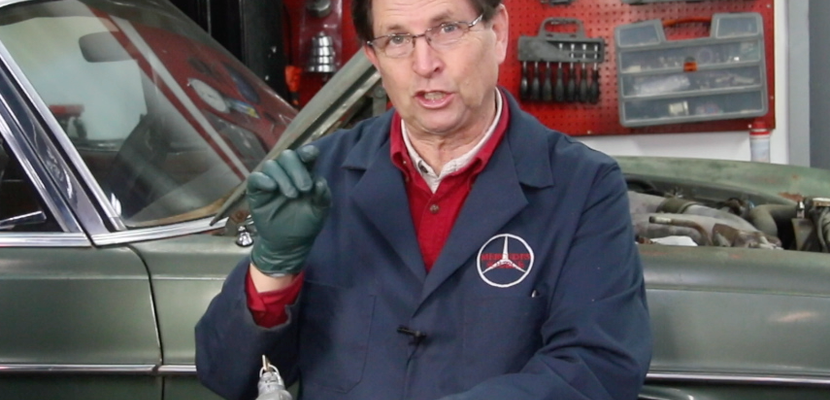 If you are having problems with a sticking key, a fussy steering lock...
Applicable Years and Models: 1975 to 1980 W116 280S 280SE 450SE 450SEL 300SD and 6.9. The 1975 to 1985 R107 450SL 450SLC 380SL and 380SLC. The 1980 to 1985 W123 240D 300D 300CD 300TD 280E and 280CE. The 1981 to 1991 W126 300SD 380SE 380SEL 380SEC 500SEL 500SEC 300SDL  300SE 300SEL 420SEL 350SD 350SDL 560SEL and 560SEC. 1984 to 1993 W201 190E and 190D. The 1986 to 1993 W124 260E 300CE 300D 300E 300TD 300TE and 400E. The 1994 and 1995 W124 E300 E320 and E420. 
THE PROBLEM(S): If you are having problems with a sticking key, a fussy steering lock, a malfunctioning electrical switch or worse yet - a key that will not turn, I have the solutions to help you fix it yourself. In fact, for the 1975 to 1995 Mercedes models my website has the most the complete set of resources to help you fix these problems of any website in the world!
Over the years of dealing with key and tumbler problems it has become very obvious that the number one reason for failure of these components is lack of lubrication. Watch my video HERE as I explain the problem and how to deal with it.
Ignition Tumbler and Steering Lock Problems
THE SOLUTION(S)
EASY SOLUTION: The very best solution is to prevent component failure. Refer to my on demand videos and service tool kits first. These will help you to quickly remove the tumbler, thoroughly clean it, properly lubricate it, and reinstall it back into the steering lock. With the tools I supply in my kit you can remove and replace the tumbler while sitting in the car.
FAILURE PENDING WARNING: If your key has already started to "stick" on you and you have to wiggle it to get it to turn - REPLACE THE TUMBLER NOW!. Lubrication will not help at this point. It may delay failure but someday you will not be able to turn the key and that will leave you stranded and lead to more costly repairs. Our tumbler kits are on sale now! HARD SOLUTION: KEY WON'T TURN If your key will not turn you have to do emergency surgery to get the steering lock out. This is not easy but with the right instructions you can do it yourself. If you have a shop do it expect to pay $500 to $1000. I have written a manual on doing this emergency surgery and I have a video showing how I removing a 1990 steering lock from a car by cutting it out.
ADDITIONAL TECHNICAL HELP
I have written some other tech tips either directly or indirectly related to these problems:
REPAIR PARTS AVAILABLE ON SALE 
I carry new tumblers, new and used steering lock assemblies, new caps and other ignition key related products. For a limited time I have put these items on SALE. I hope that this will further help you either prevent future or fix current problems with your won ignition switch and steering lock.