WORKS ON FUEL TANK SENDING UNITS TOO! Machined short for easier access and a sharper edge for better grip.
FITS all 116 123 Diesel and Gasoline,  and 126 chassis from 1977 to 1985. Finally a socket to remove your fuel tank screen that really works. Most correct size sockets tend to be SO BIG that they require 3/4 inch drive ratchets and extensions to use them. Who has those in their tool box?? Even if you did, when trying to get up above the rear axle with a big clunky 3/4 ratchet to remove the screen can be an exercise in total frustration and failure. This socket can also be used to remove your fuel tank sending unit from your fuel tank if you can get to it. 
116 123 126 Chassis Fuel Tank Outlet Screen Removal Socket
$37.95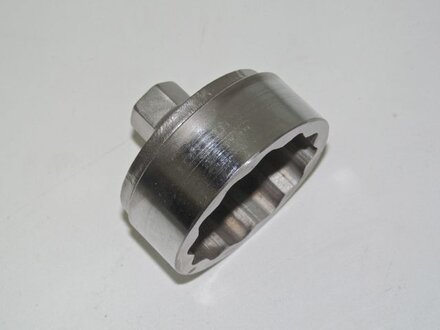 Product Details
I have solved that problem by creating a special socket that only requires a 17 mm socket or boxed end wrench to turn it. Since removing the fuel outlet screen does not involve excessive torque the use of a smaller wrench or ratchet works just fine... and this design sure makes it a lot easier to work in the tight confines above your rear end. Please note: This does not work on 300TD wagons
Socket in use pulling a tank screen out of a 450SEL: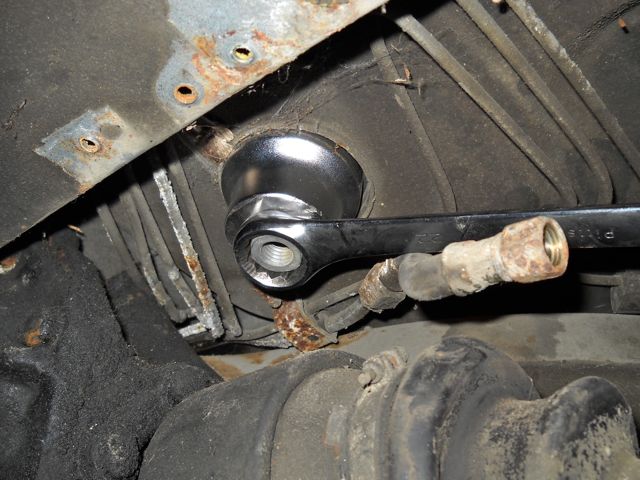 You might be interested to know that Kent and Ari weld these sockets personally. After welding thousands of diesel valve adjusting wrenches, hundreds of these sockets and countless other special tools Kent is getting tired of welding....:-)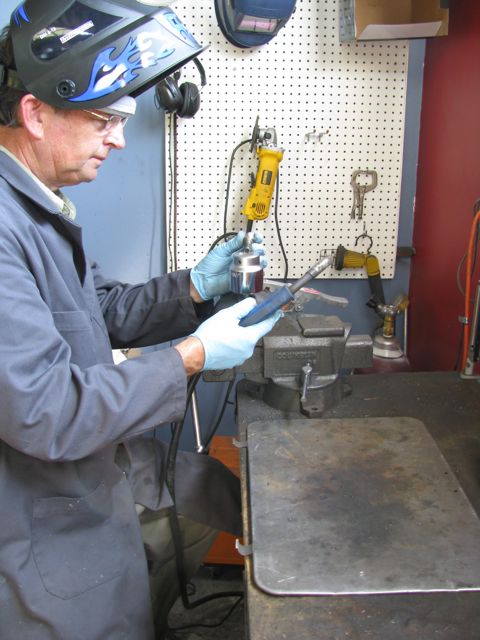 You will need to remove this screen in order to remove most fuel tanks from the car. If you would like to learn how to remove a fuel tank check out Kent's on demand video.
Related Products:
---