This is your grab-n-go for all your lubrication needs on your older Benz
If you own and maintain an older car (especially 15 years and older) you must be willing to take care of its lubrication needs or you may spend big money later in repairs. We all know how important it is to change the oil in an engine on a regular basis, but what about sunroofs, window regulators, hinges, latches, antennas, brakes, seat tracks, linkages, electrical contacts, etc. There are a great number of new and improved lubricants on the market today. Do you have cans and tubes all over your garage? Have you paid for large containers of one lube that you may never use it all in your lifetime? Do you wish you had all the lubricants and applicators in one convenient grab-n-go case?
Complete Lubrication Kit w/ Applicators in Carrying Case
$79.95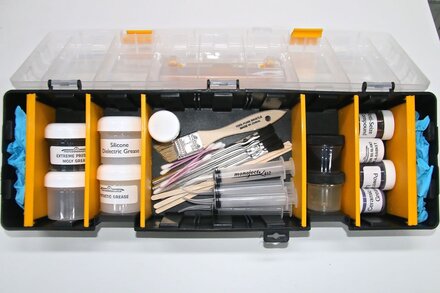 Product Details
PLEASE NOTE:  Kent's case shown in the video above shows more items that are included in the case in this product description. He added the thread locker, the synthetic wheel bearing grease and the sunroof grease. NOT ALL ITEMS SHOW IN HIS VIDEO ARE INCLUDED. Please see the specific list below on what is included in this kit. For additional items you would like to add see related products below:
Kit contents and pricing may change from time to time as Kent discovers and tests other types of lubricants. The following is an itemized  listing of the kit contents you will receive when you purchase this lube kit now:
Deluxe carrying case
1 - 2-ounce container of Extreme Moly Grease black
1 - 2-ounce container of Synthetic Grease clear
1 - 2-ounce container of Silicone Dielectric Grease clear
1 - Empty 2-ounce container for you to fill
1 - 2-ounce container of synthetic thick oil
1 - 1/2 ounce container Ceramic brake pad grease (partially full)
1 - 1/2 ounce container power antenna lube (partially full)
1 - 1/2 ounce container anti-seize compound (partially full)
1 - 1/2 ounce container aviation permatex gasket sealer (partially full)
1 - 1/2 ounce container empty for you to fill
Small tube blue thread locker
4 curved tip syringes
4 acid brushes
4 stir sticks
4 Q-tips
1 angle cut 1" brush
2 pairs of nitrile gloves
Partially full containers are half to three-quarters full. I just want you to know you will not receive them "full to the brim." Most of the lubricants and sealers in the 1/2 containers are ones that require only a small amount during application and will still last a long time for the average home mechanic.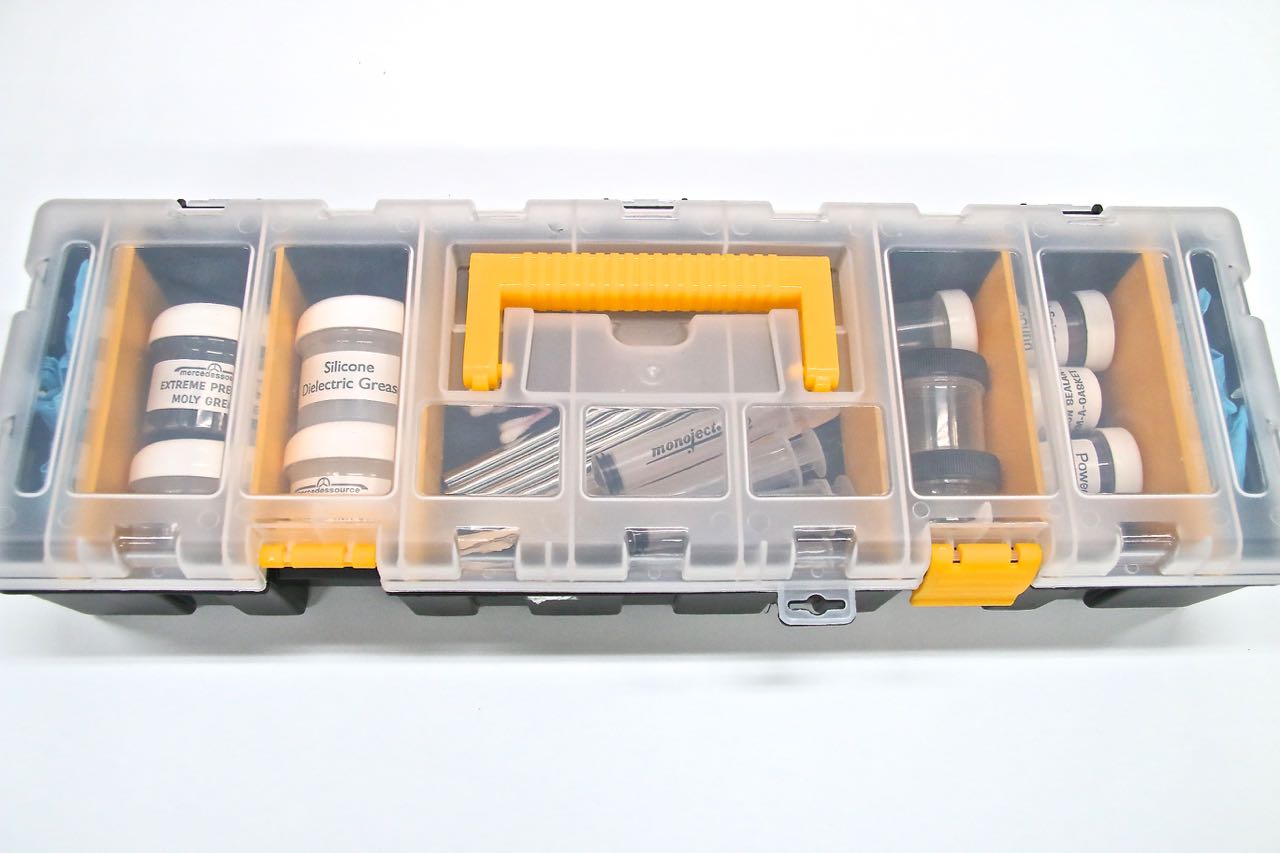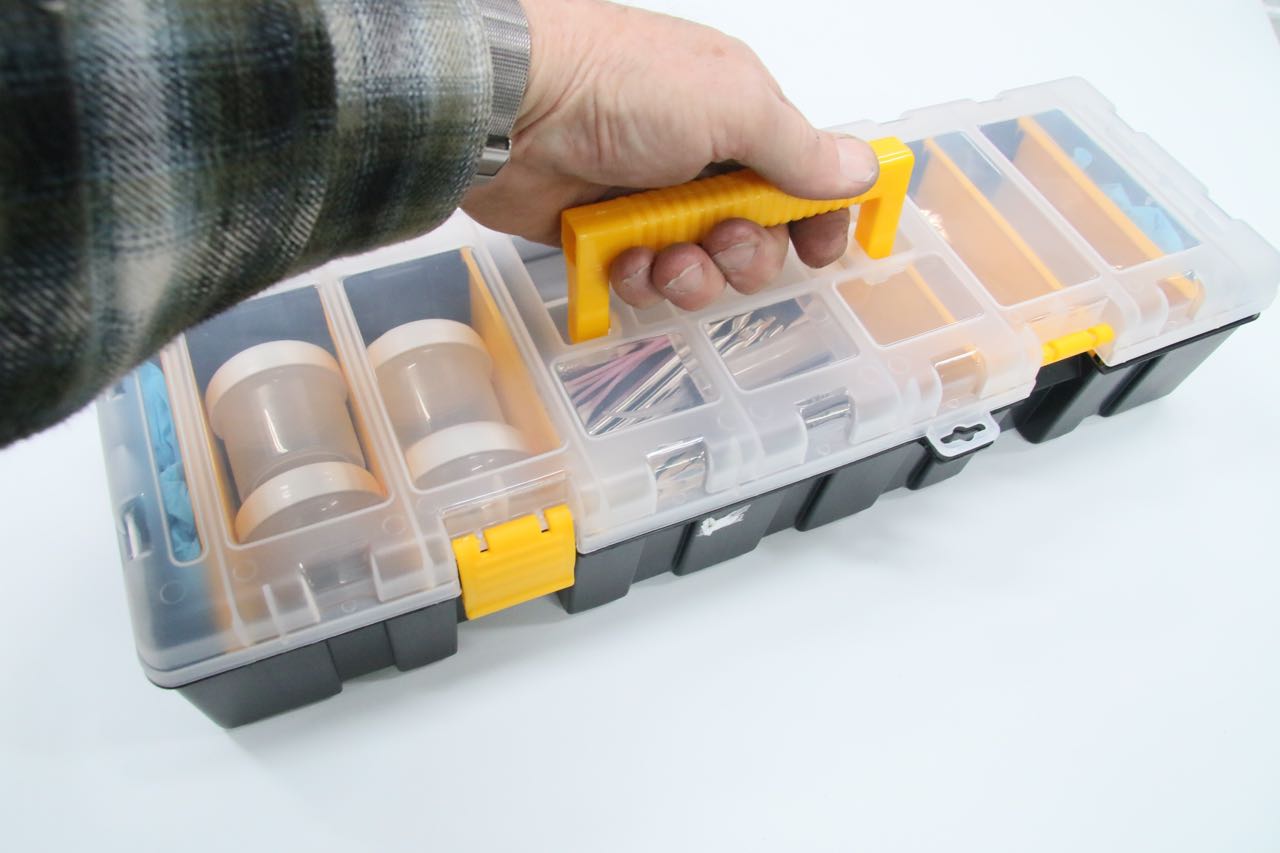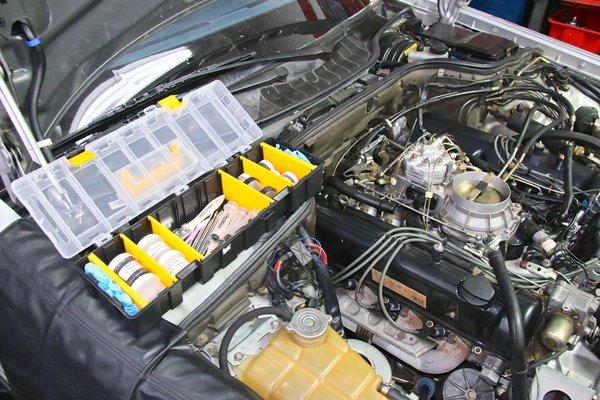 The lube in this kit will help you effectively lubricate the hood hinges, rearview mirror, door latches, throttle linkage, window regulators, trunk mechanism, door check straps, seat tracks, rubber parts, plastic parts, plus many more!
NOTE: For "refills on many of the lubes we include in this kit see related products below:
Related Products:
---