For all 1998 to 2006 M113 engines. These engines are now 20+ years old, making VC oil leaks a very common issue, and most shops don't fix them to last.
Kent, as well as others, have seen valve cover leaks return within a few years after resealing. Some feel this may be a design flaw, but I contend the job was never done right in the first place. Let Kent explain why the leaks come back... IMPORTANT NOTE: This complete kit also includes our breather cover reseal kit that you see in the related products below.
M113 V8 Complete Breather and Valve Cover Oil Leak Repair Kit w/ Video Instructions.
$98.75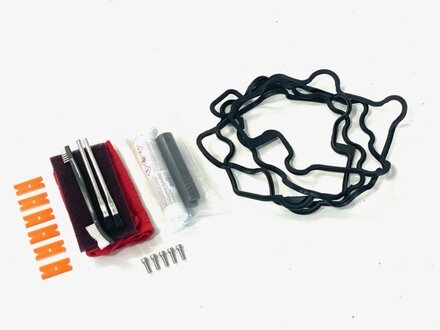 Product Details
1. This is what will cause the breather covers to leak prematurely: Improper cleaning as well as the use of inferior sealant. 
2. This is what will cause the valve cover gaskets to leak prematurely: use of low-quality gaskets, improper use of "sealants," and incorrect torque settings and sequence.
WHY do it yourself: The level of cleaning and attention to detail required is not something most shops can deliver. If they did, people would not be willing the pay. When you see what is required (above) to do the job correctly, which is NOT difficult but can be time-consuming, I think you can understand why if you want it done correctly, you will need to do it yourself. Do not let a mechanic do this job for you unless you drill him on how he is going the thoroughly clean the mating surfaces.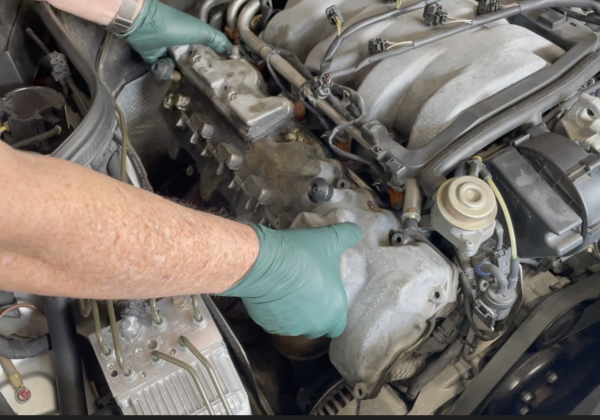 This complete kit includes the following:
Our complete breather cover reseal kit which includes proper sealant and  stainless bolts ( see details below)
Genuine Mercedes R and L valve cover gaskets (DO NOT use cheap aftermarket gaskets on these V8 engines)
2 on-demand videos - One for removing and replacing the coil packs - One for resealing both the valve covers and breather covers.
​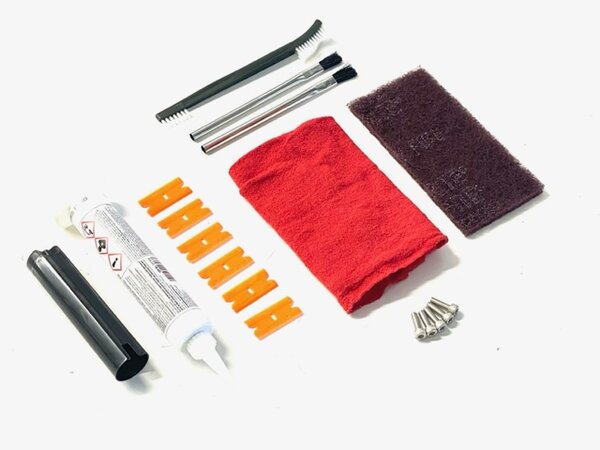 Unless the breather hoses on top of your engine have recently been replaced, they most likely will not survive trying to reuse them after replacing the covers. More often than not, they will be so hard they will have to be cut to remove them from your breather covers. See related products below to order.
Related Products:
---