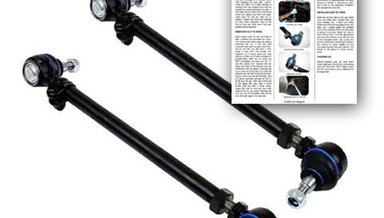 $76.50
Currently out of stock.
All 190E and 190D right and left tie rods with instruction tips - Tools available separately
Kit contains right and left tie rod assemblies as shown. We have found if you discover one or more loose tie rod ball joints, it is always better to replace both rod assemblies at the same time. Entire assemblies are about the same price as two individual ball joints.