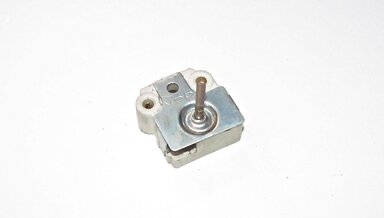 $112.50
Currently out of stock.
Fits all 123 1977 to 1985 240D 300D 300CD 300TD 280E 280CE - LAST ONE WE HAVE!
This potentiometer for controlling the dash lights was recently removed from a 300D. It is obvious from the condition that it is a recent replacement. Can not be sure how old it is, but it has excellent spring and rod movement and no corrosion.  NO LONGER AVAILABLE NEW.