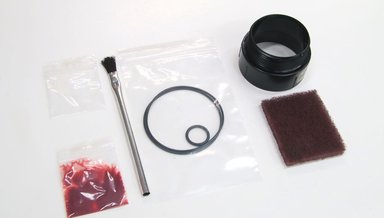 $46.75
Currently out of stock.
Kit has been upgraded to included upper section seals as well. We no longer sell the "basic kit". See related products below for the full seal kit
These early "short style" electric fuel pumps are very prone to leaking fuel because the rubber lower case seals harden with age. New pumps are $650 to $750 and if you risk buying a used one it will probably ending up leaking or seeping fuel too.